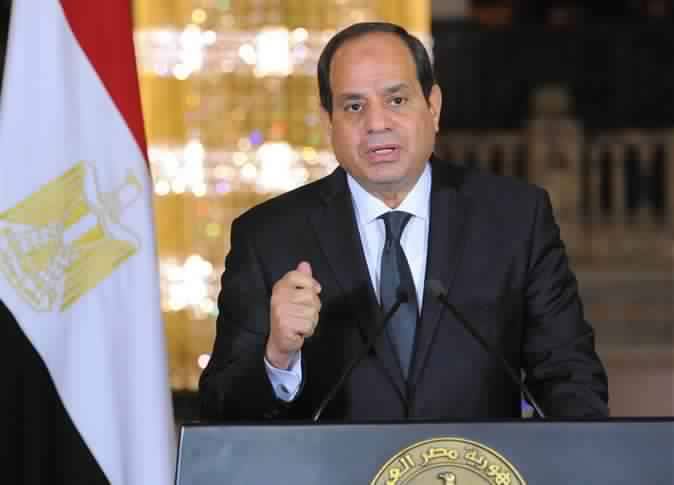 Egyptian President Abdel Fattah al-Sisi announced that the Muslim Brotherhood (MB) group would have no power in Egypt during his presidency.
In an interview with Kuwait's al-Shahed newspaper, Sisi said that the Egyptian people would not accept the MB's return, as their way of thought is not viable and clashes with the lives of ordinary people.
He said that the "Arab Spring" came because of bad circumstances approached with the wrong treatment, pointing out that this chaos led by the Muslim Brotherhood destroyed many Arab countries, such as Yemen and Libya.
He added that Syria has only just begun to recover from the crisis and needs efforts to rebuild again.
Sisi said that Egypt has emerged peacefully from the state of chaos in the region because the state institutions are well established in the hearts of the Egyptian people.
The President also clarified that the World Bank's economic reform plan was not imposed onto Egypt, but first came by the Egyptian government and then sent to the World Bank for adoption, stressing that the reform in Egypt will continue despite objections.
Sisi called on the media to focus on positive aspects and move away from the spread of hatred and negativity within Arab societies, which he fears leads to destruction.
Sisi also restated his call to renew religious discourse, stressing that religion is not the issue but that the problem lies within the misinterpretation of religious texts.
The President also expressed concern about the presence of roughly 36,000 terrorists in Syria who came from all over the world, wondering as to where they would go after the end of the Syrian war, and if they could be exploited by intelligence agencies that want destruction in the region.
Edited translation from Al-Masry Al-Youm