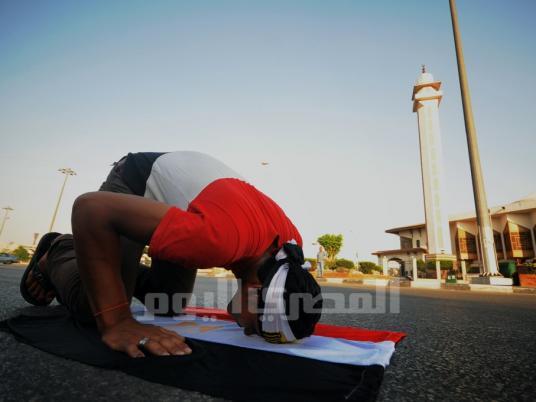 The Ministry of Education announced that the Thanaweya Amma Arabic Language and Religion exams have not been leaked this year.
The Ministry added that it has formed teams to monitor websites and pages on social networking websites to take the necessary legal measures against exam leakage and cheating attempts.
Head of High-school Exams Committee at Education Ministry Reda Hijazi also denied the leakage of exams through statements to the media.
He added that the circulated news on the leakage of the Arabic language exam are 'rumors' on social media that aim to cause confusion, asserting that the examination process is proceeding correctly without any problems.
However, the latest announcement from the Education Ministry released on Monday contradicts a Sunday statement to Al Shorouk newspaper from the head of the ministry's general department of exams, Khaled Abdel-Hakam,  that photographs of the Arabic exam were published on social media once it started.
He added that a group of secondary students in Menoufiya governorate leaked the Arabic language exam and that the ministry identified it, noting that necessary legal measures will be executed against them.
The ministry also announced punishments for cheating attempts. Students who cheat will be prevented from taking the rest of Thanaweya Amma exams.
Whoever prints, publishes, broadcasts or promotes by any means the questions or answers of the exams at all school stages will be given a prison sentence ranging between two to seven years, and a fine no less than LE 100,000.
Reactions of students have differed towards the difficulty of Arabic Language and Religion exams. While some students expressed their happiness at the ease of the Arabic language exam in Cairo, three students suffered from severe fatigue in Daqahliya.
In Alexandria a student committed suicide by jumping down the building where she lives, with her mother saying she killed herself over pressure from the exams.
Meanwhile, a student at the Burj al-Borolus school in Kafr al-Sheikh suffered from a nervous breakdown caused by stress, while another student committed suicide.
Monufiya caught one case of the Arabic language exam being leaked by mobile phone. Monufiya's Education Department announced that the accused student was being interrogated and that legal action will be taken regarding the incident.
In Minya, a number of Orthodox churches held a special mass for students and called on worshipers to pray for them.
Education Minister Tarek Shawqy meanwhile inspected on Sunday the Bahia al-Borhaneya Girls School in Sayyeda Zeinab district, Cairo.
A total of 656,343 students started the Thanaweya Amma exams on Sunday, which will determine their academic future in Egypt.
Edited translation from Al-Masry Al-Youm