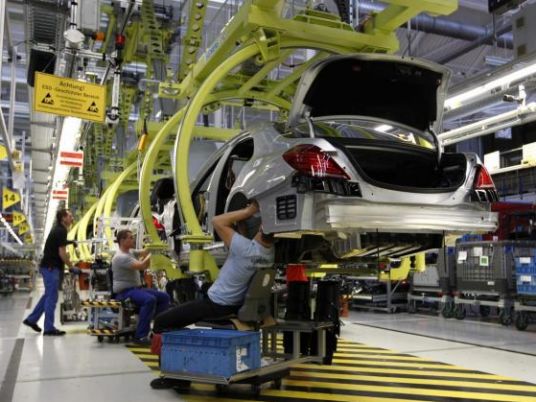 Many US and Asian agents of automotive companies have called on the government to reduce customs imposed on cars imported from their countries to reflect the customs duties imposed on vehicles from the European Union and Turkey, fearing competition.
Raouf Ghabbour, chief executive of GB Auto, told Reuters on Wednesday that giving an advantage to those source countries will inevitably squeeze other importers and local assemblers out of the market.
An agreement signed with the European Union in 2001 to boost trade will see a gradual elimination of custom's duties on auto imports over the next few years. Egypt has signed similar deals with regional car-producing giants Turkey and Morocco.
"Currently the Egyptian passenger car distribution business is breaking-even or slightly losing money. The more we go into the implementation of the partnership agreements, the more the business will encounter losses," he said.
"No one will ever think of investing as long as the regulations are unchanged," Ghabbour added.
He estimated government-supported auto manufacturing could meet 70 percent of domestic demand by 2018, while exporting half of its capacity to regional markets.
Meanwhile, Hamdy Abdel Aziz, head of the Engineering Industries Chamber, said many complaints were received by Asian and US automotive assemblers and distributors demanding a reduction of customs to resemble the reduction on vehicles from the EU. He added that a proposal was submitted to the Cabinet requesting a reduction of customs fees for all cars from source countries.
Edited translation from Reuters and Al-Masry Al-Youm