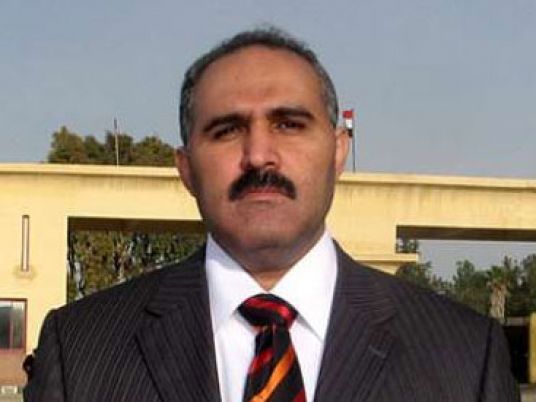 Hazem Abu Shanab, a senior member of the Revolutionary Council of Fattah, has hit out at Arab states that talk of normalizing relations with Israel at a time when the Palestinian leadership is seeking support from the wider international community in negotiating a peace deal.
Abu Shanab made his comments during a phone-in to a television talk-show, in which he discussed efforts to revive Israel-Palestinian peace talks, which stalled in 2014.
The senior Palestinian official said that the normalization of relations between Israel and Arab states at this time would be a "stab in the back" for the Palestinians.
His comments appear to be a response to claims that Arab states, including Saudi Arabia, might be willing to move towards normalization with Israel as part of a revived Saudi peace initiative that was originally unveiled in 2002.
According to a report in the Jerusalem Post, several Arab states have signalled their willingness to revive the Saudi initiative — including some steps towards normalization in return for Israeli concessions.
The move is apparently being pushed by former British Prime Minister Tony Blair, who cited Egyptian President Abdel Fattah al-Sisi as among those who might be willing to engage in such a process.
"Provided the Israeli administration is ready to commit to a discussion around the Arab peace initiative… it would be possible to have some steps of normalization," the Israeli daily Haaretz quoted Blair as saying.
"With the new leadership in the region, today that is possible," said Blair.
However, the proposed Saudi process is just one of several on the table, and many favor a more recent proposal from the French government involving a series of meetings in Paris this year. The French government had planned an initial meeting of ministers from 20 nations — including Egypt, Saudi Arabia and Jordan — as a first step toward a larger Israel-Palestine peace conference later down the line.
However, Israeli Prime Minister Benjamin Netanyahu has rejected the French initiative, stating that it has no clear purpose, while US Secretary of State John Kerry said he would not be able to attend the preliminary meeting, scheduled for May 30, forcing the French government to postpone the event.
After the talks were postponed, Egyptian President Abdel Fattah al-Sisi invited Palestinian President Mahmoud Abbas to Cairo for bilateral discussions, with a view to facilitating the French initiative. The two leaders met on Saturday, along with senior officials and ministers on both sides, and Abbas expressed his appreciation for Egypt's ongoing assistance in the search for a political solution and the establishment of a Palestinian state.
According to a statement issued by Egypt's presidential spokesperson Alaa Youssef, during the meeting Sisi stressed that the issue of Palestine remains at the top of Egypt's foreign policy agenda, and that Egypt would continue to support international peace initiatives — such as France's recent efforts to find a just solution — in order to establish lasting and comprehensive peace.
In a recent speech, Sisi pointed to the range of options on the table, saying that Egypt is willing to support whichever efforts lead to progress. However, he said that Egypt would not be taking a leading role.
"There is currently an Arab initiative, a French initiative, there are American efforts and there is the Quartet that are all working toward a solution to this issue. In Egypt, we do not intend on playing a leading role or to be leaders of this issue, but we are prepared to exert all efforts that will contribute to finding a solution to this problem," Sisi said.
Abu Shanab was among Palestinian officials who dismissed claims last week that a three-way Cairo "summit" involving Sisi, Abbas and Netanyahu was being planned, saying that Israel was spreading such rumors in the media in order to sabotage the French initiative. He said that Israel wanted to give the impression that the Paris summit had somehow been replaced by one in Cairo.
Discussion of a possible Paris peace conference disappeared from news headlines on May 19 when an EgyptAir passenger plane crashed into the Mediterranean Sea en route from Paris to Cairo, with the loss of 66 lives.