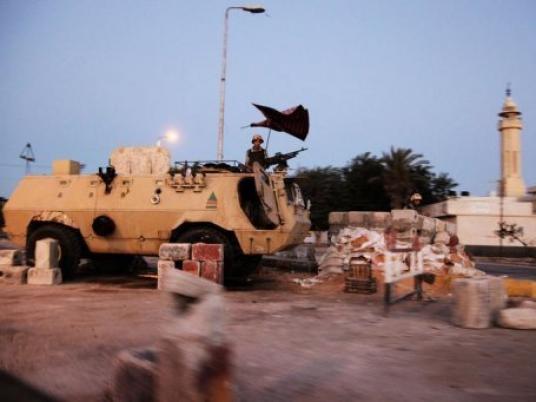 Commenting on the difficulty security forces are facing in tracking down militants in Sinai, North Sinai Security Chief Sameeh Ahmed Beshady said, "We are fighting ghosts," during a meeting with political and community leaders in Arish Saturday.
Beshady added that security is improving in the region, but emphasized that there is need for collecting more information. He added that two suspected jihadis were arrested in Sinai last week, and that intense security campaigns would once again be launched after reinforcements arrived in the region.
Beshady also denied reports that a Palestinian jihadi was arrested sneaking into the country via underground tunnels at the border with Gaza, telling DPA that one of those arrested was a fugitive who had been sentenced to life in prison. He added that there are no tunnel openings in Arish, which is located about 45 kilometers away from the border with Gaza.
An Egyptian daily paper had reported that Egyptian security forces arrested a Palestinian jihadi while he was using a border tunnel and added that he carried a handwritten message from Ayman al-Zawahiri to a jihadi cell in Sinai.
Beshady was appointed security chief last week to succeed Major General Ahmed Bakr, the former chief, following the killing of three policemen in Arish.
Edited translation from DPA