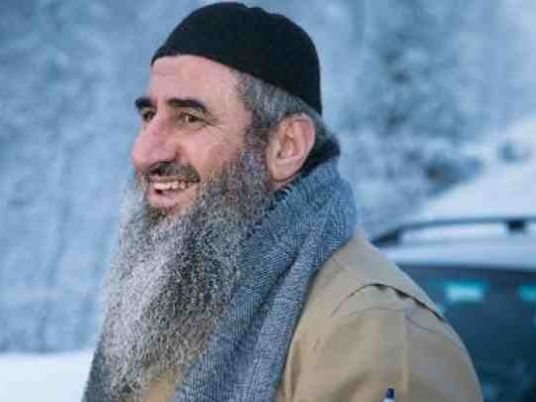 A radical Islamic preacher has been arrested in Norway after praising last month's deadly attack on the Charlie Hebdo satirical weekly in Paris, police said Friday.
The Iraqi Kurd preacher known as Mullah Krekar said in a television interview broadcast on Wednesday that "those who draw caricatures of Mohammed must die".
Krekar, who was only freed from prison late last month, was arrested Thursday night on accusations of inciting crime, police said.
"I am obviously happy with what happened in Paris," the 58-year-old said in the interview with Norwegian channel NRK.
Krekar also responded "yes" when asked if he believed those who carried out the attack were heroes.
When a cartoonist "tramples on our dignity, our principles and our faith, he must die," he said.
"Those who do not respect 30 percent of the Earth's population do not deserve to live."
Jihadist gunmen killed 12 people, including some of France's best-known cartoonists, in the January 7 attack on Charlie Hebdo's Paris office.
Another five people were killed in the three-day spree, including four Jews gunned down at a kosher supermarket and a policewoman.
Krekar was released from prison at the end of January after serving a two-year, 10-month sentence for making threats against Prime Minister Erna Solberg before she came to office and three Kurds.
Krekar, whose real name is Najmeddine Faraj Ahmad, has been living in Norway since 1991.
He has been at risk of deportation since 2003 after Norwegian authorities ordered him to be expelled as a threat to national security.
While courts have upheld the ruling, Norwegian law bars him from being deported to Iraq, where he risks the death penalty.
Krekar also founded the radical Islamist group Ansar al-Islam, but insists he has not led it since 2002.
The preacher and Ansar al-Islam figure on UN and US lists of terrorist groups or individuals.