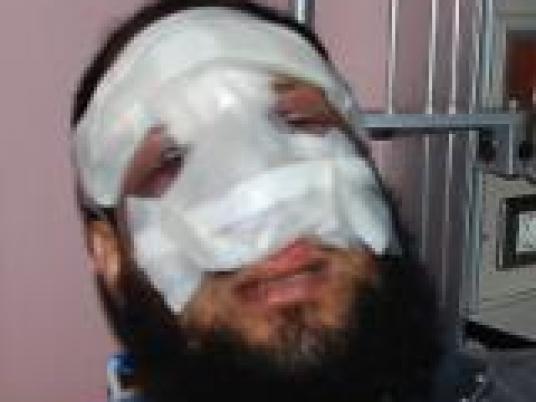 Former MP Anwar al-Balkimy, who recently resigned from Parliament after covering up his nose job with a fabricated assassination attempt story, filed a complaint Monday against a belly dancer who claims he married her in secret.
In his complaint filed to the attorney general's office, Balkimy took legal action against Sama al-Masry for the "false allegations," which he said harmed his reputation as a member of Parliament and a religious preacher.
Earlier this month, the Salafi Nour Party suspended the Balkimy's membership after investigators discovered he had lied about being the subject of an assassination attempt to cover up a nose job operation he had received at a private hospital.
In the scandal's latest development this week, Masry told the website mbc.net that she will file for a divorce from Balkimy, whom she said she married in secret.
Along with the complaint against Masry, Balkimy also filed one against Mohamed Abdel Khaleq al-Bedewy, the owner of Salma Hospital, where Balkimy underwent the procedure.
Balkimy accused Bedewy of exposing the secret to gain publicity for his hospital and releasing him while he was still under the effects of anesthesia.
Translated from MENA