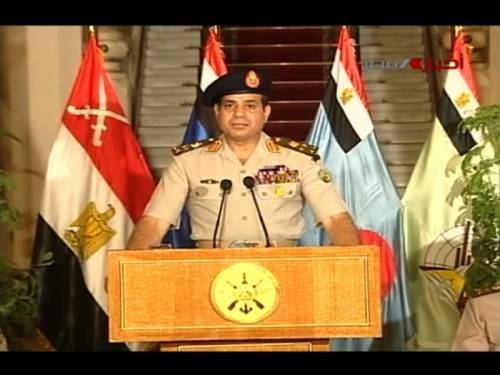 The Salafi-oriented Nour Party is looking for a role in political life after several indications that it would not return to politics after the drafting of a new constitution. Its decision to continue to participate in politics is linked to its fear that articles in the constitution related to Islamic Sharia law will be compromised.
The Nour Party met on Monday with leaders of the Free Egyptians Party and the National Salvation Front (NSF) at the Wafd Party headquarters. They discussed ways to resolve the current political crisis after several political initiatives have been proposed and rejected by the Muslim Brotherhood.
Sherif Taha, spokesperson for the Nour Party, told Egypt Independent that the goal behind the meeting with the secular powers was to discuss a roadmap to address the current political crisis after the Brotherhood rejected all other proposed initiatives.
"We discussed the implementation of several political initiatives, including the one proposed by Mohamed Selim al-Awa, an Islamic thinker, and the potential for them to be embraced by the different political powers," he said.
Younis Makhyoun, head of the Nour Party, Galal Morra, its secretary general, al-Sayyed Khalifa, its vice president, Ashraf Thabet, a senior party member, al-Sayyed al-Badawy, head of the Wafd Party, Amr Moussa, leader of the NSF, Ahmed Saeed, head of the Free Egyptians Party, and other figures were present at the meeting.
The Nour Party supported the Armed Forces' roadmap for the future following the ouster of President Mohamed Morsy. Its leaders were present when Defense Minister Abdel Fattah al-Sisi announced the ouster of Morsy, the dissolution of the Shura Council, and the suspension of the constitution, following mass rallies staged on 30 June. Political parties with a religious frame of reference attacked the Nour Party for its stance, saying that it had helped the military undermine electoral legitimacy.