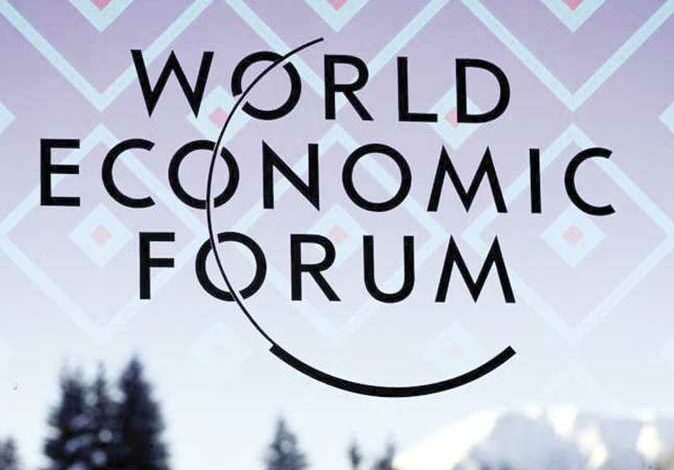 A decade ago, in 2013, the rich, world leaders, political influencers and corporate dignitaries gathered here in Davos in the Swiss Alps under the optimistic theme of "Flexible Dynamism".
Now the e world is in a very different phase :a "post-crisis" phase.
Years have passed and it seems as if the world is used to the idea of long term crises.
Not only is it used to it but is sadly excelling at making the situation worse.
Under the weight of these all of disasters, concepts of continuity such as "sustainability" and "competitiveness" are being spoken of but not achieving proper success. 
 We are ultimately facing a world  in inevitable danger of collapse in light of a series of permanent issues.
A world that suffers of an accumulation of issues: not only war, but other crises such as climate change, energy, inflation, hunger, disease, and the global imbalance between the rich and poor.
The motto of this year's World Economic Forum – "Cooperation in a Fragmented World" is a "sad plea". 
The Forum will be held against the most complex geopolitical and geo-economic backdrops in modern history said the forum's president, Borge Brende.
The war in Ukraine and its repercussions at various levels and the future of global trade and climate change are all telling factors of discussion by experts and government officials participating in the forum.
In its annual report on the global risks, the World Economic Forum warned leaders that the cost of energy and food supply shortage are the biggest short-term threats in the world, as most economists expect a global recession in 2023.
Fears of a possible global recession, the challenge of climate disaster and the ongoing war in Ukraine and the global grain trade crisis have contributed to famine in swathes of sub-Saharan Africa that have jumped to priority concerns.
Underlying all of this is a deeper concern: few institutions are directly linked to neoliberalism and the globalization project in an era of rising nationalism and great-power competition.
The US itself is waging trade wars, which begs the important question: Where is globalization headed? A question to answer later.
But the war in Ukraine remains the most controversial and hot topic here.
For the second time, Ukrainian President Volodymyr Zelensky has said he was not worried about his personal security after his interior minister was killed in a helicopter crash earlier on Wednesday.
He continues via video conference to call on his European allies for continued support, and he was not satisfied with that, but rather sent his wife, Olena Zelenska, to deliver a speech in which she repeated the same meanings, warnings that the world is now facing collapse, asking about what kind of world is it that allows tanks to strike nuclear power plants.
Zelenska, who delivered her speech in the Ukrainian language amid applause and a warm welcome, stressed that the crisis will get worse unless Russia loses the war.
This war can go further and make the crisis bigger unless the aggressor loses, she said.
It seemed clear that the prevailing tone here was the need to defeat Russia, as a number of politicians repeated slogans such as: To achieve peace, Russia must lose.
This ongoing trend is what prompted former Russian President Dmitry Medvedev to say, "the defeat of a nuclear power in a conventional war may spark a nuclear war".
Commenting in a post on Telegram commenting on NATO's support for the Ukrainian army, Medvedev wrote, "Nuclear powers never lose in major conflicts on which their fate depends."
On the other hand, former US Secretary of State Henry Kissinger gave a new opinion in which he said that the Russian invasion of Ukraine showed that there was no longer any justification for the latter to remain outside the North Atlantic Treaty Organization (NATO), although he was previously opposed to this step.
Kissinger, who will reach the age of 100  in less than six months, has called for a cease-fire in months ago.
This time he believed that Ukraine's accession to NATO The Atlantic would be a fitting result.
"Before this war, I was against Ukraine's membership in NATO because I was afraid it would cause exactly the process we are witnessing now," he said.
Kissinger noted that it was important to "prevent the war from becoming a war against Russia" and also "to give Russia an opportunity to rejoin the international system."
He added that destruction in Russia may mean internal conflict and external interference, at a time when there are 15,000 nuclear weapons and more on its land.
He made it clear this is why he believed in the necessity of dialogue with Russia while the war continues and believed in continuous discussions by Europe, US and Russia.
While sanctions and other pressures continue until a final settlement is reached.
This may be the way to prevent an escalation of the war, he believes.
Spanish Prime Minister Pedro Sanchez has called for negotiations with Russian President Vladimir Putin to end the war in Ukraine, in comments he made on the sidelines of the World Economic Forum in Davos on Wednesday.
"It is important that we maintain contact with Putin as well," Sanchez said in Davos.
"I strongly advocate, for example, that the French government and the German government… take the lead here," he added.
He said it would be conceivable to return to talks involving Germany, France, Russia and Ukraine, in the Normandy format established before the war broke out.
Sanchez said that other EU member states would support Paris and Berlin in such an initiative.