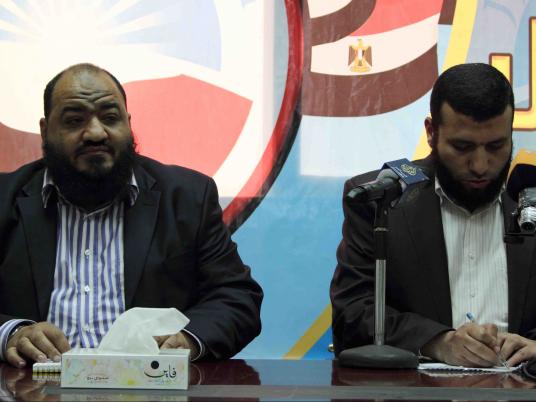 Dozens from the Nour Party leadership in Gharbiya submitted resignations to the party's president in protest of how internal elections will be conducted, informed sources from the party said on Wednesday.
The elections may remove several party leaders from their posts. The same sources, which spoke on the condition of anonymity, said the party's secretary general in Gharbiya is among those who resigned. Several members of the party's executive office in the governorate resigned, including Mohamed Shalaby, deputy of the culture committee.
In mid-August, the party said it had finished preparations for the party's first nationwide internal elections. The party said that elections would continue until 15 September, after which the party's general assembly would convene and the party's supreme authority would be formed.
The Independent daily Al-Shorouk reported that members of the party are divided over the conduct of elections. While some leaders are opposed to the election, others, like Party president Emad Abdel Ghafour, say it is needed to inject fresh blood and restructure the party.
Yousry Hammad, an official spokesperson of the party, told Al-Shorouk a week ago that a new secretary general and two deputies would be selected for the party's branches in every governorate. A meeting for the general assembly — which consists of the elected secretary generals and their deputies, the members of the party's parliamentary bloc and heads of specialized committees — will then be held to choose the 50 members of the supreme authority, followed by the party's president and his deputies.
Edited translation from Al-Masry Al-Youm