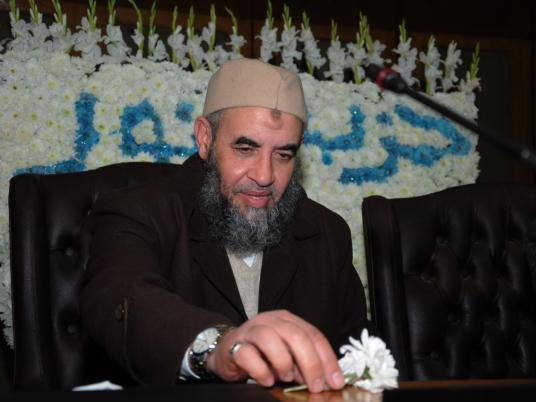 The Salafi Nour Party and the National Salvation Front have determined an agenda for the national dialogue, namely to amend the contentious articles of the Constitution and to dismiss the prosecutor general.
They also called, during a joint news conference attended by Wafd Party President Al-Sayed al-Badawy, for stopping the war of words between the various political groups.
Nour Party President Younis Makhyoun said at the conference, held at the Wafd Party headquarters, that although the party is considered Islamist, it considers national reconciliation a priority.
Badawy denounced all forms of violence and called for dialogue and peaceful demonstration.
Nobel Peace Prize winner Mohamed ElBaradei called for a broad national dialogue with the Islamist government, all political factions and the military.
In a message on Twitter Wednesday, ElBaradei — who founded the liberal Dostour Party — called for an immediate meeting between Morsy, the defense and interior ministers, the Freedom and Justice Party, the NSF, and Salafi parties "to take urgent steps to stop the violence and start a serious dialogue."
He said stopping the violence is the priority, but stuck by the front's previous conditions for holding a dialogue — that Morsy form a national unity government and form a commission to amend contentious articles of the Islamist-backed Constitution.
The Salafi Watan Party and the Muslim Brotherhood welcomed ElBaradei's call for dialogue.
"We hope to engage in all forms of dialogue for the sake of the nation and under the auspices of the presidency," said Brotherhood spokesperson Ahmed Aref, adding that political powers "should not consider the president a political opponent."