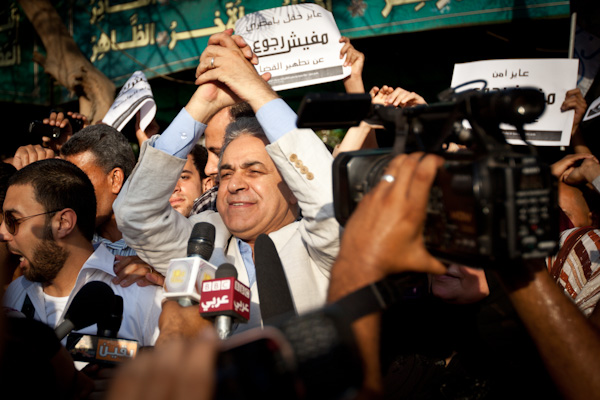 The National Salvation Front (NSF) has agreed to nominate Hamdeen Sabbahi in Egypt's slated presidential elections, according to Emad Gad, NSF member and vice president of the Egyptian Social Democratic Party.
In an interview with Shorouk newspaper published Sunday, Gad said he believes there is consensus within the NSF to nominate Sabbahi for the presidency.
Sabbahi, a Popular Current founder and Nasserist, came third in the 2012 presidential election which led to the election of Mohamed Morsy.
Heba Yassin, spokesperson for the Popular Current, meanwhile said the NSF has not announced Sabbahi as its candidate in coming elections.
The Popular Current founder said now is not the right time to discuss the division of bounties in a new government, she said in remarks to Ahram news portal.
When the appropriate time comes, the NSF and revolutionary powers will announce the name of their candidate who represents the revolution, she cited him as having said.
Now is time to bolster the revolution, Yassin added, citing Sabbahi's remarks.
The NSF, a coalition of opposition liberal and leftist parties, led the opposition to Morsy's one year in power.
Morsy was ousted from power earlier this month following mass 30 June protests calling for early presidential elections.
Interim President Adly Mansour recently issued a constitutional declaration that included amending articles of Egypt's 2012 Constitution as well as a roadmap for holding presidential and parliamentary elections by the end of this year.