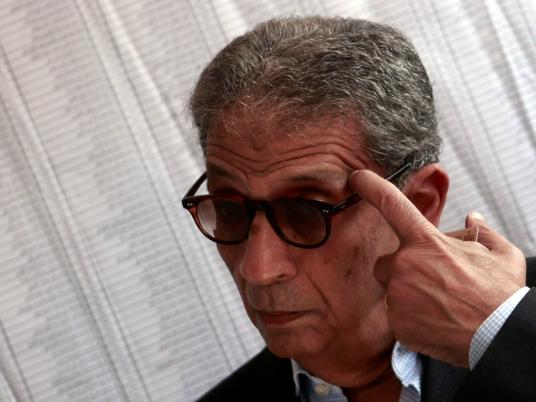 The National Salvation Front announced Tuesday plans to launch a satellite channel to promote a national boycott of the upcoming elections and promote alternatives to Egypt's political and social unrest.
The NSF also declared its coalition parties are considering a possible merger to present a stronger opposition against the administration during a press conference in Cairo.
On the sidelines of the conference, members defended their decision to boycott upcoming parliamentary elections, saying it proves the polls are not legitimate.
"Boycotting the elections exposes the regime's desire to dominate," said member Ahmed Saeed.
Amr Moussa said the elections should not be held amid the ongoing turmoil, adding that the violence on the streets reflects the public's anger and frustration.
The NSF also called for the dismissal of Hesham Qandil's Cabinet to ensure the integrity of the elections, adding that the government had refused all attempts for national reconciliation as well as ignored recommendations that came out of the national dialogue last week.
It warned of continuing bloodshed and condemned the beating, torture and kidnapping of protesters and attacks targeting certain political parties and their premises.
The NSF supports the dismissal of current ministers and the prosecutor general to address the deteriorating security and economic situation as well as the formation of a unity government that can provide guarantees new parliamentary polls will be free and fair.
Edited translation from Al-Masry Al-Youm