"We'll Bring Nubia to Your Doorsteps," is the slogan of a new mobile app 'Nubi' promoting the use of the Nubian language. The aim of the project is to protect the Nubian heritage through the digital age by creating offering a way for both Nubians and non-Nubians to learn about the region's culture.
Software programmer Momen Talosh kick-started his app Nubi earlier in February after realizing how many young Nubians are not familiar with their ancestral languages.
"One day I was trying to teach my little cousin the Nubian letters and numbers, but he was just holding his tablet without giving me any attention. So I thought: Why don't I transfer the message I want to deliver to him – the Nubian language – through the technology he's dealing with?" Talosh said.
Fearing the loss of his mother tongue, Talosh decided to develop the mobile app, making use of the digital age, and allowing users to learn traditions, languages, buy Nubian products, as well as reserve hotels and restaurants on your mobile.
The app offers lessons in both Nubian dialects spoken in Egypt; Kinzy of the Kenouz Tribe, who reside mainly in Aswan and make up most of Egypt's Nubian population and Visicci. Speakers of the two dialects cannot understand each other and neither dialect relates to Arabic.
"The language is dying, and Nubi app is trying to let it reach the world and provide access for everybody. Being Nubian and working in the technology sector, I thought why not? Everyone has a smart phone, from kids to the elderly," said Talosh, who works in the application support department for a programming company.
The classes are taught through cartoon characters, who have Nubian names, as they interact with one other. Nevertheless, Talosh has also included historical facts Nubi, along with stories and photos from old Nubia.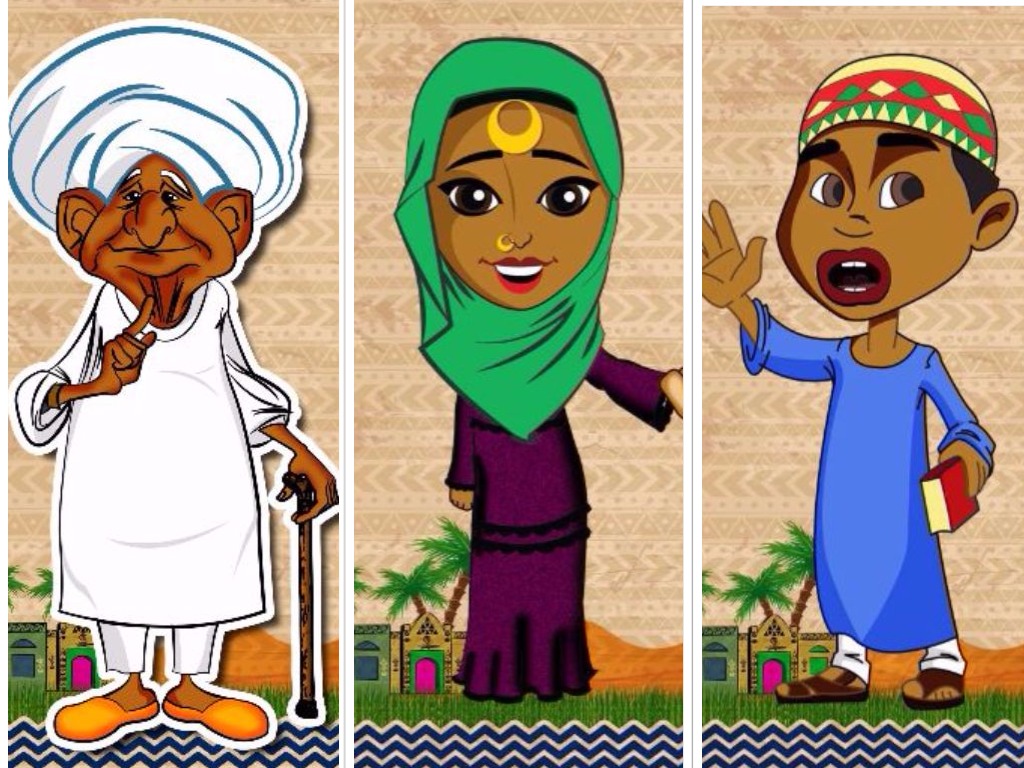 The app was downloaded around 3000 times in the first 24 hours of its launch. Nearly five months later, the app was downloaded around 8,000 times from users over Saudi Arabia, United States, Sudan and Egypt.
Talosh further developed his idea of the app to teach Nubian after he participated in training sessions organized by Startup Weekend Alexandria. The accelerated course provided him with support choosing his team, launching his app and creating marketing campaigns on social media.
"After attending this training, I started to gather data … and possible learning tools. Then I developed the application, which contains pronunciation, Nubian songs, Nubian proverbs and links to books written by Nubian writers," he said.
Nubi app also comes with an economic empowering edge. Through the app, Talosh hopes to support Egypt's commercial and touristic dimensions.
"It will be a place for the Nubian vendors to put up their products and places and it will provide our users with all the information they need while visiting Aswan: like the hotels, restaurants, bazars, and different unique places to visit," Talosh said
"This will support internal tourism in Egypt, and it will also help marketing the Nubian vendors who have a great talent in the handmade crafts," he added.