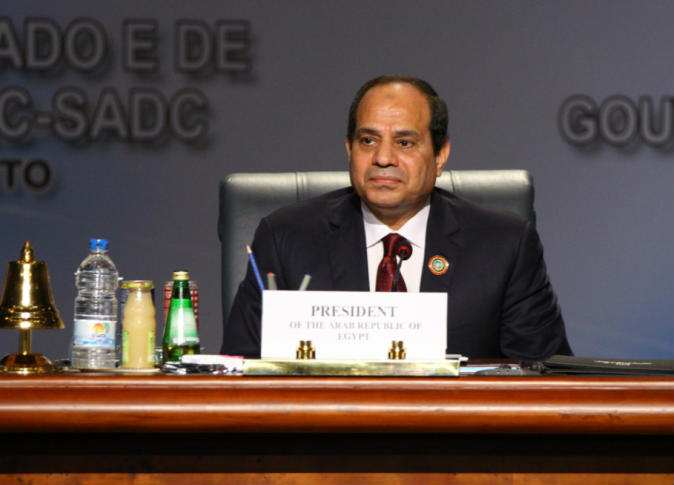 President Abdel Fattah al-Sisi has stressed the essential role that nuclear power will play in providing for Egypt's future electricity needs, while helping to preserve sources of energy like oil and natural gas.
Sisi made the comments during a meeting with Prime Minister Sherif Ismail and Electricity Minister Mohamed Shaker, according to a statement from the presidential office.
Shaker reviewed the outcomes of his meeting with officials from Russia's state-owned nuclear firm Rosatom concerning contracts for the Dabaa nuclear plant. Egypt and Russia earlier signed an agreement to build and operate the first nuclear plant in Egypt at Dabaa on Egypt's north coast.
The agreement concerns the construction and operation of a nuclear power plant equipped with four NPP units with a capacity of 1200 MW each. Russia will offer a loan to Egypt to complete the project in seven years.
Shaker also announced that new standards have been adopted to fix the electricity meters in buildings that have obtained their electricity supply illegally. He also said there would be a review of the outcomes of the maintenance of electricity generation stations.
The government is seeking to increase electricity production in order maintain supplies and prevent outages, which caused serious problems for domenstic consumers and industry up until last year.
Sisi stressed the need to install pre-paid meters in all new housing projects, not only for electricity usage, but also for water and natural gas.
The government should be paid whatever it is owned, he said, ordering strict measures against efforts to obtain electricity supplies by illegal means.
Shaker also said at the meeting that he is reviewing several proposals for linking the Egyptian power grid with those of other nations, allowing for the sharing and sale of electricity supplies in both directions.
Edited translation from Aswat Masriya