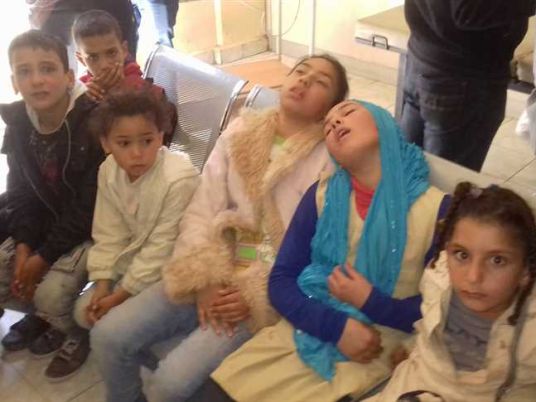 More than 300 students are suffering stomach pains after eating a school meal. The children were being treated at four hospitals in the Sohag governorate, Al-Shorouk news website reported.
As students fainted and vomited, the school administration called for ambulances, while the parents gathered at the school.
A similar incident occurred less than a month ago among primary students in the same governorate, when 30 students were poisoned after eating a school meal.
A source in Sohag's ambulance department said 16 ambulances transferred the students from four schools in Al-Sawamaa village; but the number of cases is still on the rise, a source told Shorouk.
Meanwhile, Sohag Governor Ayman Abdel Moneim gave instructions to education officials to form committees to ensure the validity of the school meals, after several students were poisoned in recent weeks.