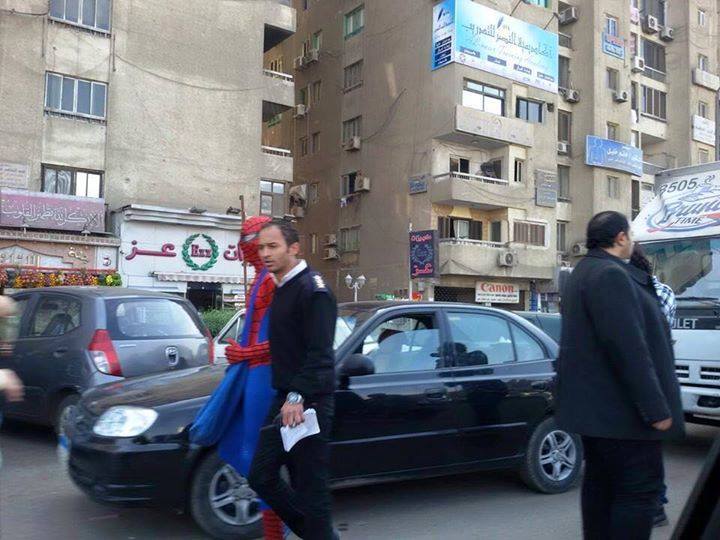 A young Egyptian chef acting as the Egyptian version of famous comics superhero Spider-Man said Saturday he was arrested by a police officer in Nasr City and taken to a police station, only to find that the officer wanted him for a selfie.
Atef Saad, who was accompanied by his friend photographer Hossam Atef, said he was giving out presents to kids in Nasr City when he was surprised by a police assistant silently taking him to the police station in Rabaa al-Adaweya.
"Surprisingly, the police officer and his colleagues took out their cameras and posed for selfies with me," Saad said on his Facebook page "Spider man in Egypt."
"I have been tirelessly searching for you, my nephews are crazy about you," Saad quoted the officer as telling him, adding that the officer said he had to take to him the police station so as to be able to take the selfies freely, away from his superior who was nearby on the street.
Saad and Atef had kickstarted the idea of an Egyptian Spider-Man by imagining how would the superhero's daily life look like in Egypt, circulating photos of Spider-Man hanging inside a metro car, running after buses, playing with children in streets and even smoking shisha.
The character has become highly popular among many children.