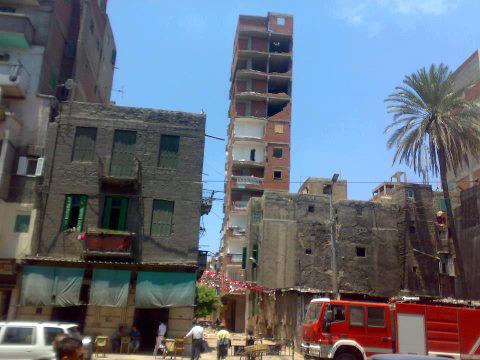 Egypt has 5 million unlicensed buildings nationwide, officials at the Housing and Local Development ministries said, adding that members of the now-dissolved National Democratic Party agreed to provide water and electricity to these buildings so their owners would vote for them in elections.
The officials also said the Cabinet approved a note that the Electricity Ministry submitted after the 25 January revolution to illegally provide electricity to these unlicensed buildings.
Hassan Allam, head of the Housing Ministry's technical inspection department, warned the Shura Council of the seriousness of the problem.
"The law is full of loopholes," he said. "It favors violators despite admitting to the offense."
"The notifications that the municipalities send to the owners of such buildings are a waste of ink and paper," he added, saying there are about 350,000 notifications that authorities have ended up discarding.
He said the ministry has issued about LE16 billion in fines that were never paid.
"And the power cuts we see are a result of feeding those unlicensed buildings," he said.
He added that 90 percent of the charges against such irregularities in the Delta and Upper Egypt were dropped because they were filed by a ministry employee and not a specialized engineer.
"I'm afraid we will continue taking out more bodies from under the rubble," he said.
Egypt has often experienced power outages because of overloaded electricity grids, especially during the summer, when electricity consumption is highest.
Edited translation from Al-Masry Al-Youm