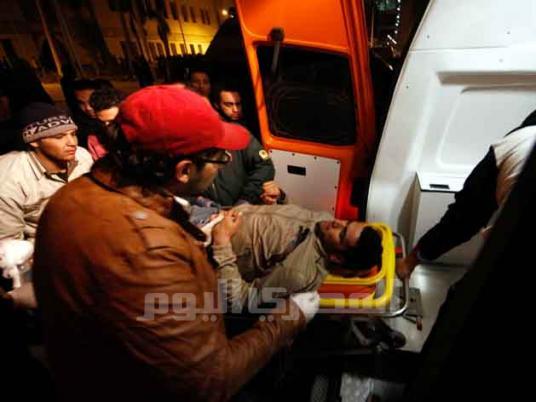 Major General Ashraf Abdallah, assistant interior minister for the CSF Sector, said there could be an attempt for a new massacre among football fans by "covered parties." The duty of the police is to protect citizens, he added in a phone-in with the Stad al-Reyada program on CBC Extra Channel Monday evening.
"We refused to allow masses to attend all the matches during the coming period for security reasons," he said.
Abdallah claimed that 95 percent of people and media supported the decision of the Ministry of Interior to prevent fans from attending matches.
He also said he had information about a plot to commit a new massacre as happened in Port Said in 2012.
Since January 2011, many violent incidents occurred at stadiums leading to the postponement of the football league. In February 2012, 72 fans of Ahly Club were killed at Port Said Stadium by fans of the competing team.
Edited translation from Al-Masry Al-Youm