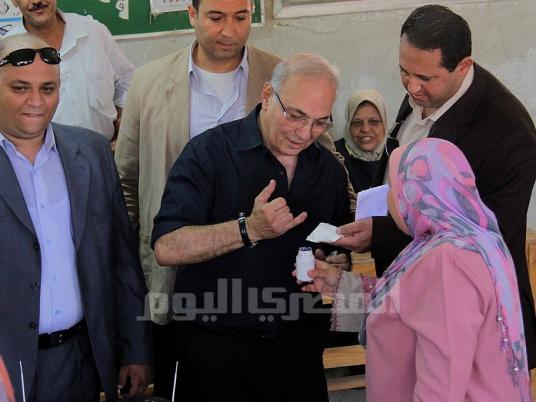 Interpol rejected a request by Egyptian authorities to issue a warrant for former presidential hopeful Ahmed Shafiq, said Major General Ahmed Helmy, the deputy interior minister for the Public Security Sector, on Wednesday.
Shafiq is involved in several lawsuits and was referred to Criminal Court.
Helmy added in Wednesday that Interpol declined the Egyptian request, saying that suspects that the charges levelled against Shafiq are politicized, especially considering that he was a rival candidate of President Mohamed Morsy.
Despite agreements between Egypt and several countries to extradite suspects, every country has the right to abstain from turning in any suspect without reasons, Helmy added, referring to the Spanish judiciary, which refused to extradite runaway businessman Hussein Salem and his sons to Egypt.
Regarding the arrest of Ahmed Qadhaf al-Dam, who coordinated Egyptian-Libyan relations, Helmy said that he was arrested according to an arrest warrant issued by the public prosecution based on a warrant from Interpol, according to a Libyan request to arrest Qadhaf al-Dam for his involvement in several investigations. He is imprisoned in Egypt on charges of possessing unlicensed arms, resisting authorities and injuring police.

Edited translation from MENA