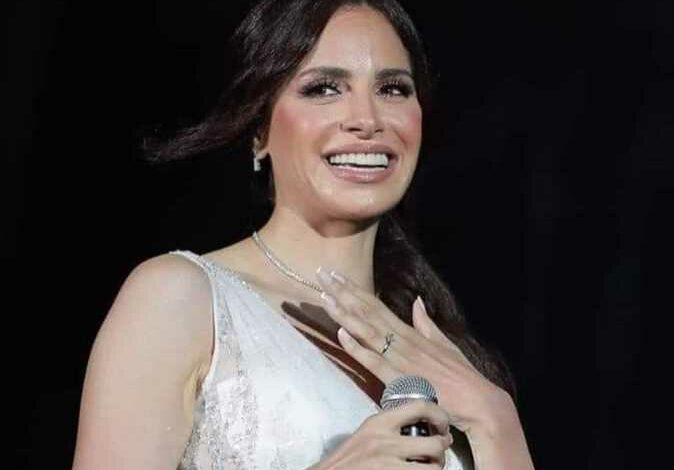 Officials and public figures attended Amal Maher's first concert after a two-year absence on Friday.
Minister of Social Solidarity Nevine al-Kabbaj, Minister of Youth and Sports Ashraf Sobhi, and some artists, including Elham Shahin attended the event.
At the end of the concert, Maher said "We will have another meeting soon, good night. I will not be absent from you again."
Maher thanked her fans at the beginning of her concert, which was held in al-Alamein, for their support and attendance.
On stage, she said: "I miss you very much, and here I'm in the right place."
"I am here among you and with you and from you, and thank you for everything, thank you for the love, and thank you for respect, thank you for everything, thank you for everything you gave to me."
Worried fans launched a hashtag last month demanding answers to why she had announced her sudden retirement a year ago, after her separation from her husband, to disappear after that completely out of sight.
Rumors spread about her disappearance due to mysterious circumstances regarding her retirement from singing and public parties.