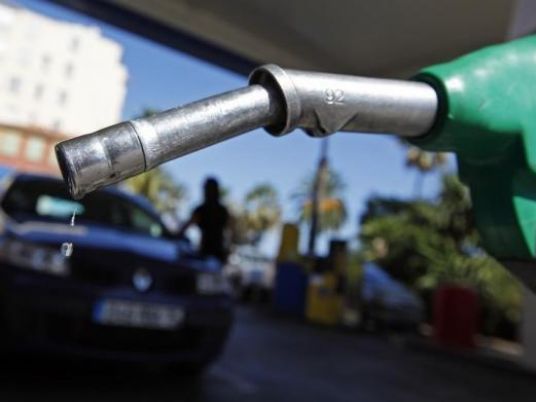 Oil prices bounced from three-week lows in choppy trade on Tuesday as investors awaited a Greek debt default, shying away from riskier assets and putting benchmark North Sea Brent crude on course for a second month of losses.
Brent for August was up 60 cents at $62.61 (42 pounds) a barrel by 1150 GMT, after falling to $61.35 on Monday, its weakest since June 5. It closed at $62.01 on Monday, its lowest finish since April 15. The contract was heading for a decline of more than 4 percent for June.
U.S. crude was up 20 cents at $58.53, having closed down $1.30 at $58.33 a barrel. It was set for its first monthly decline in three and was down about 3 percent this month.
"Markets are worried that a Greek debt default could hit European economic growth and thus fuel demand," said Tamas Varga, oil analyst at London brokerage PVM Oil Associates.
"Capital controls are not bullish for the economy, and not bullish for oil. How much can you spend on gasoline if you can't withdraw more than 60 euros a day?"
Greek government sources have said the country will default on a crucial repayment due to the International Monetary Fund later on Tuesday, plunging it deeper into financial crisis.
No resolution to the debt crisis is likely before a referendum on Greece's bailout on Sunday.
Investors kept a close eye on talks in Vienna on Iran's nuclear programme that could end years of economic sanctions on the Islamic Republic and eventually allow a big increase in Iranian oil exports.
A senior U.S. official said talks would continue past Tuesday's deadline for a comprehensive agreement with Iran.
Diplomats and analysts have said a deal with Iran in Vienna is likely to be agreed, although it is not clear how long it would take to ease sanctions or how great an impact that would have on Iranian oil production or exports.
Asian imports of Iranian crude rose to the highest level this year in May at 1.2 million barrels per day, according to final figures on Tuesday. But they held at slightly above 1 million bpd for the first five months of the year, the level allowed under sanctions on Tehran.
The market awaited a U.S. government payrolls report on Thursday for clues on when the U.S. Federal Reserve could raise interest rates, the first such increase in about 10 years.