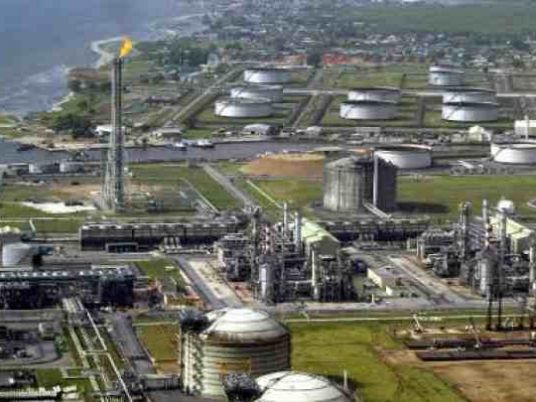 Oil prices dropped on Friday as investors took profits following a seven-percent rise in the last two sessions, amid doubts that OPEC's first planned output cut in eight years would make a substantial dent in the global crude glut.
Brent crude futures LCOc1 had fallen 63 cents to $48.61 a barrel by 0645 GMT, after settling the previous session up 55 cents, or 1.1 percent.
U.S. crude CLc1, was down 58 cents at $47.25, after closing up 78 cents and having touched a one-month high of $48.32 in the previous session.
Both November contracts expire after Friday's settlement.
Brent and U.S. crude are on course for a weekly gain of around 7 percent, prompting investors to take profits in the Asian trading session, said Jonathan Barratt, chief investment officer at Sydney's Ayers Alliance.
The Organization of the Petroleum Exporting Countries (OPEC) agreed on Wednesday to cut output to 32.5-33.0 million barrels per day (bpd) from around 33.5 million bpd, estimated by Reuters to be the output level in August.
The details, including the quotas for each member and the implementation data, will be finalised at OPEC'a policy meeting in November.
"It's incredible," Barratt said on the oil price moves.
"The U.S. has more confidence the deal will be done than traders and investors in Asia," he said after prices rose in the previous session and fell on Friday in the Asia time zone.
"U.S. investors believe OPEC wouldn't have announced a deal if its members hadn't already signed off on it," Barratt said.
"In essence the 700,000 barrel per day cut is a minute amount compared with total production, but it marks a turnaround by Saudi Arabia to preserve OPEC," Barratt added.
OPEC's move to cut output has raised the upside risk to prices in the fourth quarter this year and in 2017 and while the deal will help to strengthen market sentiment there will be muted impact on fundamentals, BMI Research said in a report on Friday.
"We question the rationale for a cut. Resilience in U.S. shale output has consistently surpassed expectations, while output gains in Russia continue to accelerate. Production in both markets will see short-term gains from any increase in prices and may blunt the impact of action by OPEC," the BMI report said.
Lukoil (LKOH.MM), Russia's second biggest oil producer, is not ready to reduce its oil output but will join oil market stabilisation measures if Russia joins them, RIA news agency on Friday quoted Lukoil Chief Executive Vagit Alekperov as saying.
Analysts at Goldman Sachs said higher crude prices will spur non-OPEC output, particularly U.S. shale oil. The U.S. oil drilling rig count has risen in 12 of the 13 past weeks.