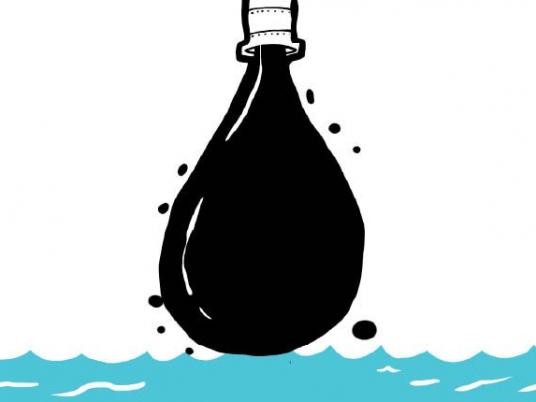 A huge wildfire near Canada's oil sands region and escalating tensions in Libya stoked concern among investors over a near-term supply shortage, driving crude prices up for the first time in a week on Thursday.
Brent crude futures LCOc1 rose $1.19 on the day to $45.81 a barrel by 0845 GMT, while U.S. West Texas Intermediate (WTI) futures CLc1 rose $1.45 to $45.23.
"The difference today compared with a year ago is the market is starting to price in supply disruptions, whereas in a market that is totally oversupplied, you don't care about losing half a million barrels a day (in production)," Petromatrix strategist Olivier Jakob said.
"The market is becoming much more sensitive to supply disruptions."
The wildfire has forced the evacuation of all 88,000 people in the western Canadian oil city of Fort McMurray and burned down 1,600 structures, and has the potential to destroy much of the town, authorities said.
With evacuees being told to head north towards Alberta's oil sand fields, and some pipelines in the region being shut as a precaution, output at several facilities has been disrupted. The volume of the decline was unclear.
The premium of Brent over WTI futures shrank to its narrowest in six weeks, while the premium of front-month June WTI futures over the July contract fell to its smallest in seven months, driven by the potential for reduced shipments of Canadian crude to U.S. refiners.
"Events in Canada are yet another example of what has turned out to be a key feature this year, which is a sequence of unexpected supply disruptions supporting prices," wrote PVM Oil Associates analyst David Hufton.
Investment firm ETF Securities said unplanned outages within the Organization of the Petroleum Exporting Countries, including Libya, stood above 2 million barrels per day (bpd), the highest in at least five years.
"Investor optimism for oil has markedly improved. We believe the gains in price are sustainable and not just driven by speculative gains. We are likely to be in a global oil supply deficit by Q3 2016," said Nitesh Shah, director of commodity strategy at ETF Securities.
Libya's already crippled oil production is at risk of further disruption from a stand-off between eastern and western political factions, which prevented a Glencore cargo from loading.
U.S. production continues to fall, with the latest official figures showing a decline by over 8 percent since mid-2015 to 8.825 million bpd.