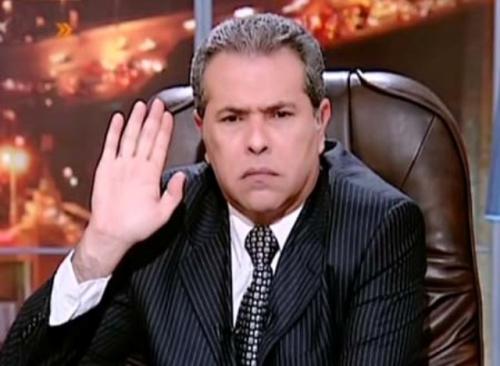 Tawfiq Okasha's trial will start on 1 September, the Cairo Court of Appeals announced today.
Okasha, the owner of the Al-Faraeen satellite channel, is charged with broadcasting anti-Muslim Brotherhood content, as well as inciting President Mohamed Morsy's assassination, slander, broadcasting false information, disturbing public safety and intimidating citizens.
The court also set 23 August as the start date for the trial of Islam Afifi, chief editor of the Al-Dostour newspaper, who is facing similar charges.
Okasha's channel and Afifi's paper have been suspended, raising fears that the Brotherhood is attempting to silence the media and the opposition.
The defendants did not show up when they were summoned by the public prosecutor, who said this is a sign of their guilt.
Edited translation from Al-Masry Al-Youm