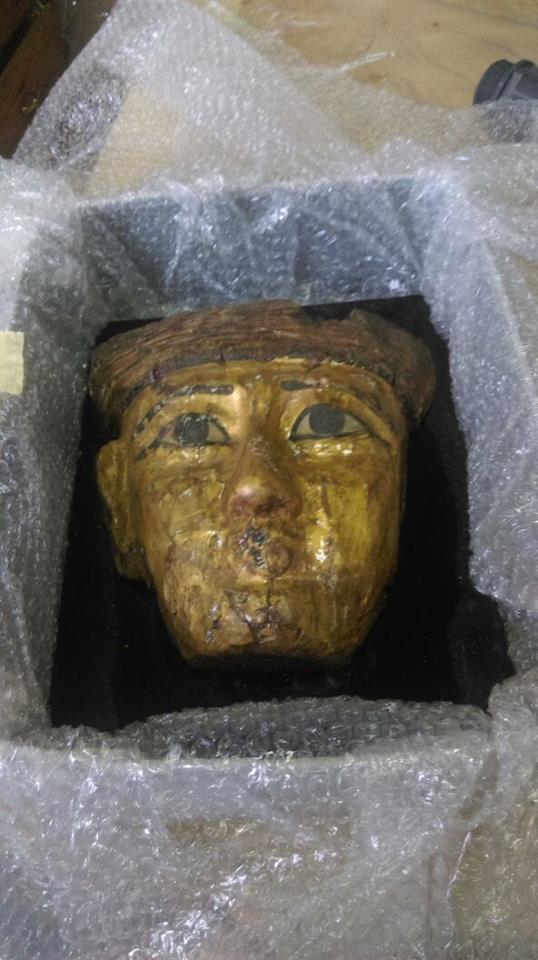 The oldest tattoo in the world has been discovered on a couple of 5,000-year-old Egyptian mummies, approximately 1,000 years older than the former oldest tattoos formerly discovered.
The find is considered to be a powerful example of the practices of this type of hatchery in Africa.
A tattoo of a bull on the upper part of the male mummy's arm was discovered, while four 'S' shapes were discovered on the female's right shoulder, beside a fifth tattoo in the same area.
Researchers at the British Museum in London identified the tattoos by infrared scanning and published the findings in the Science Journal.
The previous oldest known tattoo in the world was discovered on Ötzi (the mummy of the snowman discovered in 1991) and dates back to the same historical period, but bore only a tattoo of a geometrical shape, according to a report by the BBC published on Thursday.
The mummy is one of the most prominent and important exhibits in the British Museum visited by millions of people each year since its discovery over 100 years ago.
Research has revealed that the mummy is a male who died violently from a stab in the back, aged between 18 and 21 years old.
Infrared technology revealed that the dark color traced on the male mummy's body was a tattoo depicting an animal with horns, popular in the Pre-Dynastic era in Egypt.
For the female mummy, the tattoo was identified on her shoulder and and she appeared to have been of great stature.
The male mummy is one of the most popular exhibits in the British Museum and was naturally preserved perhaps because it was buried at the height of the summer, or was in a shallow tomb, said Daniel Antoine, secretary of the Natural Anthropology Department at the British Museum.
Edited translation from Al-Masry Al-Youm