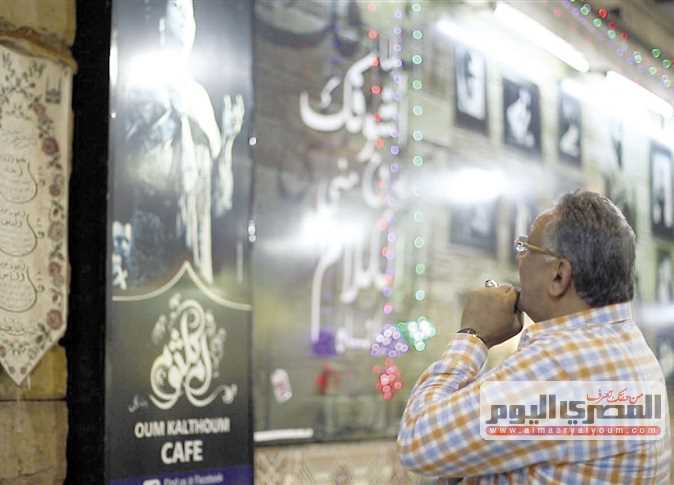 When walking through Luxor Market, you are likely to hear the voice of Umm Kulthum emanate from Umm Kulthum Café, one of the market's distinctive landmarks that has attracted tourists for more than 80 years.
The café is run by Youssef Qassem, or "Umm Kulthum's lover," as the visitors call him. He inherited the café from his father decades ago, and is now passing it on to his two sons, a lawyer and an engineer.
Qassem's love for Umm Kulthum began when he was young, as he used to sit to listen to her songs on the radio three times a day. His adoration of her music prompted him to name the café after her.
He noted the joy he felt on the historic day when the famed singer visited Luxor, and on one occasion she visited the café.
Qassem credits his father for his fondness for the music, and said that he hopes to pass on that interest to visitors of the café, and of course, his two sons.
The cafe owner recalled his first Umm Kulthum concert that he attended at a young age, and the feeling he got when he heard the song 'Alf Leila We Leila'.
Since that moment, Umm Kulthum's music has accompanied Qassem through all of his major life events.
"If she was still alive, I would have kissed her hands (out of gratitude) as I did to my father and mother," Qassem said, as he believes that Umm Kulthum's words and voice have helped to make him a better person.
The beloved singer, who is one of the highest selling Middle Eastern musicians of all time, is one of the most revered cultural icons of the 20th century and is known around the world for her extraordinary vocals, having been dubbed "kawkab al-sharq," or star of the east.
Edited translation from Al-Masry Al-Youm