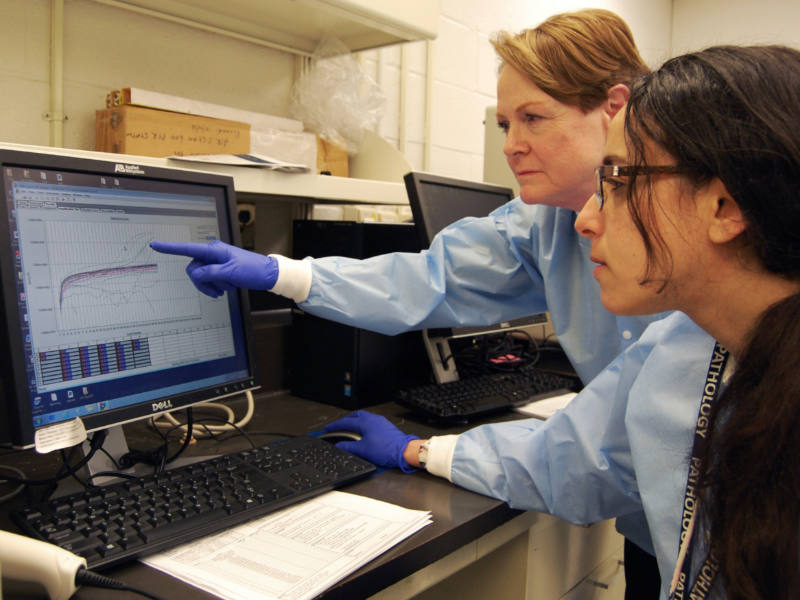 On this day in 1908, over a century ago, 15,000 women took to protest down the streets of New York City demanding reduced working hours, improved wages and their right to vote in elections.
And so, March 8 became known as International Women's Day.
That same year, Egypt saw the death of the pioneer of its own women's liberation movement Qasim Amin, who wrote: "The pleasure that makes life valuable, is not the possession of gold, nor the honor of lineage, nor a high position, but rather that the person be a workforce of immortal influence in the world."
Amin's words have become embodied by successive generations of Egyptian women, some of whose stories Al-Masry Al-Youm tells on this International Women's Day.
They include Laila Pence, who topped the Forbes list of America's Top 250 Wealth Advisors, Fakiha-al-Tayyeb honored for being the best scientist in the African continent in 2020, and scientist Heba Mostafa as among the most prominent coronavirus fighters.
Laila Pence
"From setback a success is born" is an apt summary of Laila Pence, a securities advisor in the US who was chosen to top Forbes list of America's Top 250 Wealth Advisors 2021, recognized as one of the most important financial advisors around the world.
Pence says that she left Egypt in 1967 accompanied only by her mother to America, marking the beginning of her struggles.
But although the path there wasn't easy, she could never have imagined where she would be at today.
"Women are known for their ability to do more than one job simultaneously. They are able to achieve a balance between home and work. This is the secret of their success and their ability to make global achievements," she says.
Pence reveals that her life, aside from work, is just like any Egyptian mother and wife. Taking care of her daughter and husband are her utmost priority.
To pence, true achievement is the continuation of success – a fact that demands great effort. The hardest part is to keeping it going.
So how is it that Pence has managed? She credits her role model – her mother.
"When I emigrated with my mother, life was difficult because of the difference in language, culture and other things, and thanks to the support and ability of my mother, I was able to continue to succeed year after year."
"My mother is the greatest example of struggle and sacrifice, without her I would not have been and would not have made this success."
She adds: "The advice that I give to everyone, especially to young people, is that achieving success is not an easy matter, but rather there is double effort comparing to what anyone does. The most important thing in the journey of success is for your heart to be a servant, meaning that it loves to serve people."
Lastly, she expressess hopes on this International Women's Day are "To remain successful, and for my daughter (Sira) to become a successful woman like me, to raise Egypt's name internationally."
Fakiha-al-Tayyeb
At the end of last month, Dr. Fakiha Mohamed al-Tayyeb, Professor of Physical Chemistry at the Faculty of Science, Cairo University, came to international attention after winning the African Union Kwame Nkrumah Awards for Scientific Excellence, becoming known as the best female scientist in the African continent in 2020.
One of the most prestigious African awards, it seeks to recognize the achievements of scientists making major impact with their work, and supporting the development of science, technology and innovation in Africa.
To Tayyeb, success can't be divided – if you're successful in one field, you can carry that with you in whatever other endeavor you pursue.
"My journey was long. It started since my appointment in the Faculty of Science, Department of Chemistry in 1965, at Cairo University. It was not difficult, but it needed patience," she says.
She added that "Women are always able to perform all the tasks that they have. They are able to succeed professionally and scientifically in addition to their success at home. Evidence confirms that the working woman is 100 percent successful on both sides, as she is a woman who knows the art of time management."
It was because of her family that Tayyeb says she managed to withstand the stresses of her life before graduation, as they were her first line of support. That didn't mean it was all easy sailing afterwards, however.
Upon graduating, Tayyeb met her first challenges after becoming a teaching assistant at her university.
"Here many problems appeared before I could achieve my dreams as during my appointment, the work in electro-physical chemistry required equipment, and this was not available as required, and my parents forbade me from traveling aboard to study" she added.
Now, the winner of one of the highest prizes in Africa aspires to establish a laboratory in the chemistry department of the Cairo University dedicated to electrical studies for batteries.
"I will then be a donor of my experience to everyone, but I hope we get the necessary funding, both from Cairo University and the Scientific Research Academy, because a lot of young professionals wish that," she said.
Heba Mostafa
Deep inside her laboratory, Heba Mostafa was hard at work. Little did she know how her expertise would pay off by the end of 2019, as the coronavirus pandemic began its spread across the world and Mostafa became known as part of one of the most important teams supervising the production of coronavirus tests in the US.
Mostafa is an assistant professor in pathology at Johns Hopkins University, and a graduate of Alexandria University in 2004.
She later received her PhD in microbiology from the University of Kansas in 2014.
Reflecting on how far she's come, she says she couldn't believe the direction her life had taken, nor that she has now become an inspiration to many.
She confirms that throughout her life she seeks to achieve new successes and a path different from the last. Mostafa believes that women can succeed in any field, and are able to find a balance between work, family, and success.
Regarding that work she's done on advancing coronavirus tests, she says that "There is more that we can offer. All that we hope for the coming period to achieve a positive and tangible return for humanity, clearly."
Mostafa concludes that she believes that women can and have achieved success in all fields.
Image: Heba Mostafa (front), and Karen Carroll, director of the Division of Medical Microbiology and professor of pathology at the Johns Hopkins
Edited translation from Al-Masry Al-Youm