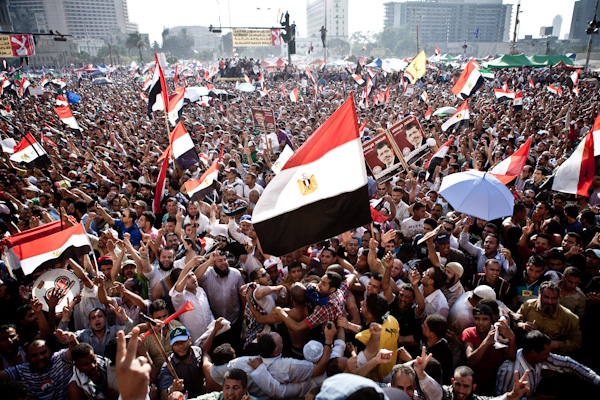 One demonstrator was killed and 62 injured during massive demonstrations on Sunday in Cairo's Tahrir Square in celebration of the announcement of Mohamed Morsy as Egypt's new president, the Ministry of Health said Monday.
In a statement circulated by the ministry, deputy head of the Egyptian Ambulance Authority Ahmed al-Ansary attributed the injuries to overcrowding and high temperatures.
Ansary said that 30 cases had been referred to different hospitals, with complaints including wounds, loss of consciousness and respiratory difficulties. He said a number of those hospitalized have already been released after receiving necessary medical care.
Ansary added that 30 other cases received first aid from ambulances stationed near the square and did not require hospitalization.
He noted that the only fatality had suffered cardiac arrest that resulted in a coma. The deceased then passed away at Al-Monira Hospital.
Edited translation from MENA