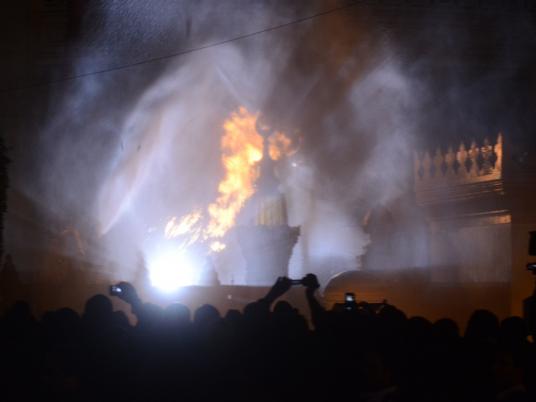 Bibliotheca Alexandrina has announced the launch of an online archive of more than 2300 Egyptian postage stamps, dating from 1866 to the present.
The stamps shed light on major historical events in Egypt and the Arab World, the library said in a statement on Monday.
The archive contains a diverse array of stamps used both for individual and governmental correspondence, as well as for airmail and souvenirs.
Other parts of the collection include memorial postcards issued to commemorate significant events such as the 1952 July Revolution and the evacuation of foreign invasion forces from Port Said in 1956. Others feature the Suez Canal and former president Anwar al-Sadat, produced in 1975.
Among the stamps that commemorate revolutionary figures is a stamp produced in 1970 bearing an image of Vladimir Lenin.
Other stamps honor the Pharaonic civilization, such as the one featuring the 1974 Solar Boat Museum.
The website enables visitors to view each stamp individually, accompanied with a detailed description in a number of languages. According to the library, this includes information related to the occasion and date of production, as well as the name of designers.
A watermark guide enables viewers to various watermarks and the date of their application. Stamps are searchable according to type, designer, text or color. Also available is a timeline enabling the user to narrow the search to a specific period of history.
The project is the result of a collaboration between the library's information technology and documentation departments.
The website has a feature whereby visitors can view stamps issued on the same date as their visit.