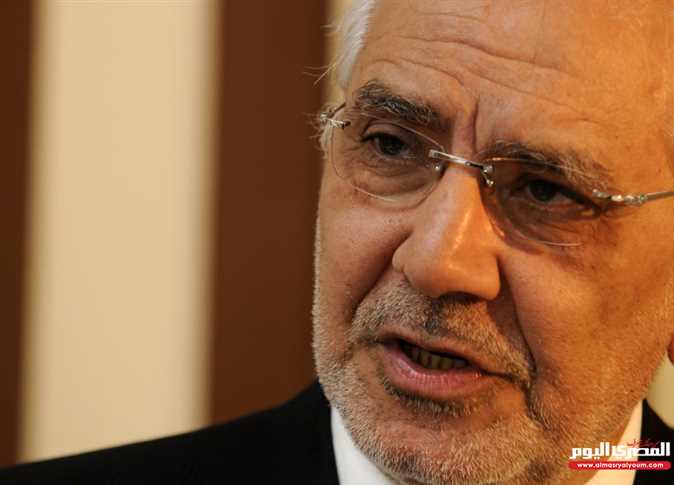 South Cairo Criminal Court ruled on Tuesday to place head of the Strong Egypt Party Abdel Moniem Aboul-Fotouh, along with 15 others, on a terrorism list, state news agency MENA reported.
The opposition figure was arrested on Wednesday night on charges of being affiliated with Egypt's outlawed Muslim Brotherhood (MB) group.
The arrest came shortly after a statement submitted on February 12 by lawyer Samir Sabry to the Public Prosecution against Aboul-Fotouh, who allegedly voiced harsh criticism against the current regime during an interview with the Qatari-owned Al-Jazeera TV channel. Sabry accused Aboul-Fotouh of intending to disseminate false news and severely censuring Egyptian President Abdel Fattah al-Sisi.
Aboul-Fotouh was detained for 15 days pending investigations by the National Security Prosecution charges of "leading and joining a group established in violation of the law aiming to harm the Egyptian state's interests […] and topple the regime by force", according to MENA.
In 2013, Egypt banned the Muslim Brotherhood and seized its funds following the ouster of former President Mohamed Morsi in July that year.
Aboul-Fotouh was among the strongest rivals in Egypt's 2012 presidential race, after giving up his decades-long service as a prominent political leader within the MB, to run as an independent candidate. However, he lost the top office to Morsi, who hails from the same Islamist organization.
Aboul-Fotouh's party was among the seven political parties and 150 public figures who launched the campaign "Khalik fel Bait" (Stay at home) calling on Egyptians to boycott the 2018 presidential election, describing it as "the electoral comic play."
In February, deputy head of the Strong Egypt Party Mohamed al-Qassas was arrested pending investigations after denouncing the government's harsh crackdown on opposition figures in a statement posted on the party's Facebook page.
Egypt's presidential poll is scheduled to take place on March 26-28, which will see sitting President Sisi compete for a second term against the barely-known Ghad Party head Moussa Mostafa Moussa. The remaining presidential candidates have either been forcibly pushed out from the race by authorities or backtracked on their bid for the presidency.