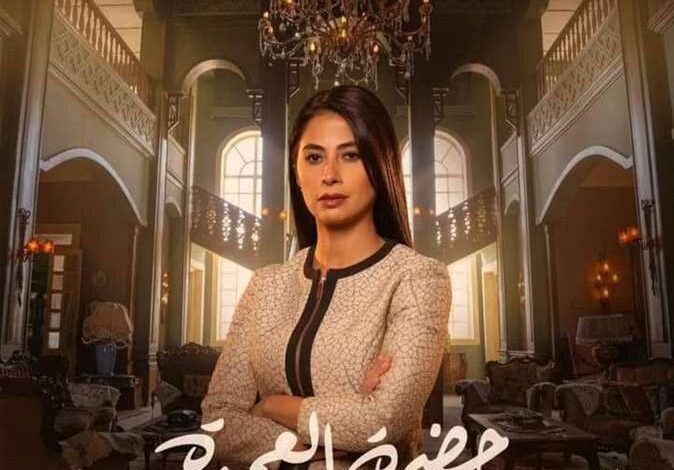 "Our society will improve when women lead, and this is a principle that I believe in," journalist and writer of the upcoming Ramadan series "Hadret al-Omda", Ibrahim Issa, commented on the series.
Issa told the "Akher Kelma" program presented by Lamees al-Hadidi, on the ON channel, on Monday evening, that amending the law and allowing women to run for the position of mayor took place years ago, yet only four women have run for the position, despite the fact that Egypt has more than 4,000 villages.
By choosing Egyptian actress and singer Ruby for the role of the mayor, Issa explained: "The beautiful thing about choosing Ruby is that it is a surprise.
Ruby is associated in people's minds with gentle roles, although she has been known to embody complex roles at a women's prison as well.
She has also been a distinguished singer who has great popularity.
All of these factors refine the idea of giving her the role, which she played successfully. She agreed to the role with great enthusiasm, and it will be a surprise."
"Ruby plays the role of a professor of psychology at the American University in Cairo, and she is very sincere and committed to her work," he added.
In response to Hadidi's question about the series idea colliding with society's cultural legacies, he replied: "It is people's concepts and ideas that drive them to luxury or disrupt important projects. 
We must pray and triumph for the Egyptian woman. Everything can be faced with realistic solutions and the presence of women in leadership positions."
"Hadret al-Omda" is starring Ruby, Mahmoud Abdel Moghny, Basma, Samiha Ayoub, Lotfi Labib, Salah Abdullah, Ahmed Badir, Dina, Mohamed Mahmoud Abdelaziz, Edward, Mahmoud Hafez, Ehab Fahmy, Karim Abdel Khalek, Sola Omar, written by and directed by Adel Adeeb.