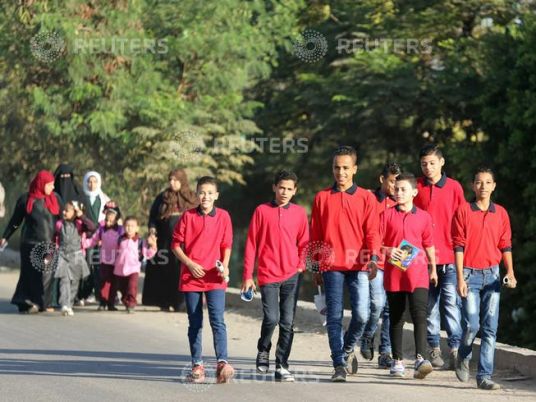 Daqahlia general prosecutors has launched an investigation into the poisoning of 33 primary school pupils due to popcorn they bought at their government-run school.

Pupils at Awlad Nour school in the Manzala area fell ill after buying popcorn from the school's canteen.
According to investigators, an Arabic-language teacher who is responsible for the canteen bought the popcorn from a supermarket outside the school.
Daqahlia police received a compplaint that pupils at the school had suffered from poisoning symptoms, including colic and vomiting, and were transferred to Manzala General Hospital by ambulance.
The public prosecutor ordered the seizure of the popcorn from the school canteen and the supermarket where the teacher originally bought it.
According to investigators, the popcorn was produced on May 26, 2016 and it expired two months ago. The expiration date on most of the bags had been changed by the supermarket's owner to October 2016 so he could sell them.
The factory that originally produced the popcorn has not yet been identified, according to investigators.
The teacher and the supermarket owner have been detained pending further investigations.
Saad Mekky, undersecretary for the Education Ministry in Daqahlia, said all the pupils have now left hospital except for two.
Daqahlia Governor Hossam Eddin Imam ordered the formation of a committee of officials from the Health Ministry and the Supply Ministry to inspect foodstuffs sold at the school's canteen as well as surrounding supermarkets.
The governor announced new regulations for the establishment of canteens at Daqahlia schools, obliging schools to obtain permits from the Health Ministry and contract well-known traders to supply foodstuffs.
Edited translation from Al-Masry Al-Youm