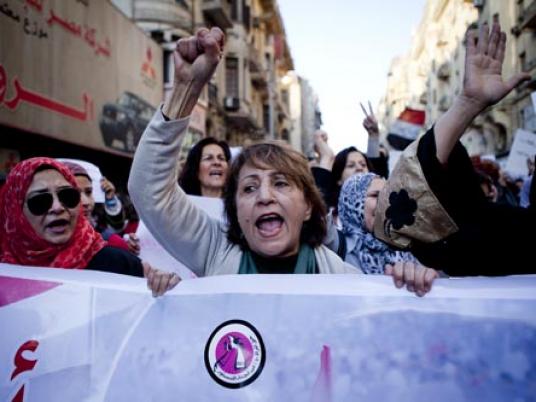 More than half of the Egyptian population would like to see a woman appointed vice president, according to a public opinion poll conducted by the Egyptian Center for Public Opinion Research, which is affiliated with Al-Masry Al-Youm.
The poll showed that 55.2 percent of the population supports seeing a woman as vice president. Of those polled, 55.7 percent of men and 54.6 percent of women were in support.
In addition, 61.1 percent of urban residents compared to 49.1 percent of rural residents, and 68.2 percent with a college education or higher compared to 48.9 percent with a smaller education background, were in support.
The poll was conducted over mobile phones on 11 July and sampled 2,065 citizens aged 18 years and older. The center reported a response rate of 90 percent and margin of error of less than 3 percent.
Edited translation from Al-Masry Al-Youm