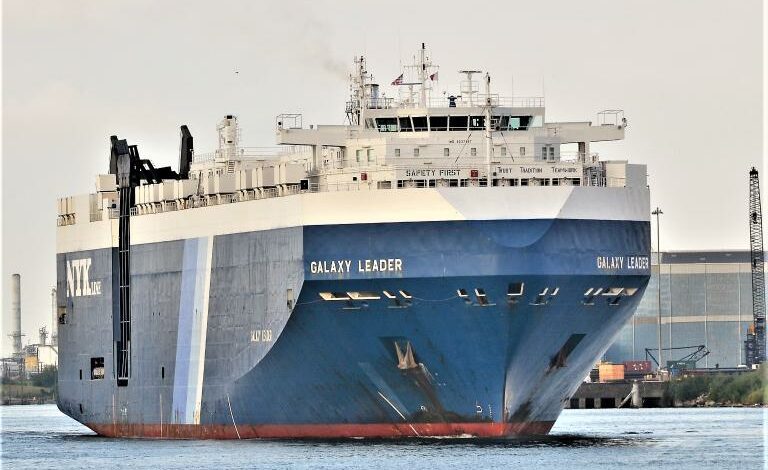 The owner of the Israeli ship GALAXY LEADER seized by the Huthi group in Yemen said that its detention is a violation of freedom of navigation, according to the al-Qahera News Channel which cited Reuters.
The owner of the ship said that he lost all communications with the ship.
The Israeli ship GALAXY LEADER was seized on Sunday, with 22 people were on board.
The military spokesperson for the Yemeni Huthi group Yahya Saree announced that the group will target ships owned or operated by Israeli companies.
"Based on religious, national and moral responsibility and in view of what Gaza Strip is being subjected to from the brutal Israeli-American aggression, where there are daily massacres and genocide, and to help our oppressed people in Gaza, Huthi announces that it will target all types of ships that carry the flag of the Zionist entity, ships that are operated by Israeli companies, ships owned by Israeli companies," he said.