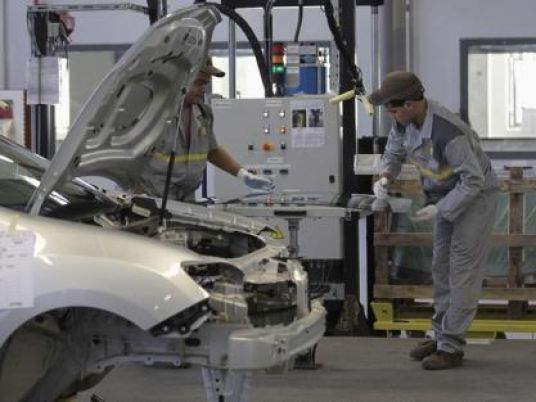 Multinational companies deprive African governments of $11 billion in taxes each year, and G7 world leaders should set up a new global body to regulate corporate taxation, Oxfam International said on Monday.
By shifting profits overseas to lower tax regimes, companies legally avoid paying taxes to the African countries where they generate revenues, depriving governments of money they desperately need for development, the anti-poverty group said in a report on Africa.
When leaders of the G7 major industrialised countries meet in Germany on June 7-8 to discuss how to support economic growth in Africa, a vital component of their talks should be comprehensive reform of the global tax system, Oxfam said.
"It's absurd that there are international organisations for trade, health and football but not for tax," Oxfam International executive director Winnie Byanyima said.
An international body similar to the World Trade Organisation could represent all countries' interests and mediate disputes among taxation regimes, Oxfam said.
Oxfam based its calculation of the tax revenue Africa loses on a United Nations-backed study released in April that estimated $50 billion in illicit funds flow out of the continent each year, much of it through corporate trade mispricing to avoid taxes or in transfers of money obtained corruptly.
This is almost double the official development aid Africa receives each year.
G7 leaders already are discussing how to make the global taxation system fairer, but developing countries complain they have no seat at the table in those talks, even though they are the victims of the present system.
Collecting more taxes would make them less dependent on aid, an issue that is gaining importance as world leaders prepare to adopt an ambitious new set of development goals for ending extreme poverty in September and climate goals by year end – all of which will be costly to fund.
"We have discussions this year that shape the development agenda for the next 15 years, and how we finance it is crucial to making progress," Claire Godfrey, Oxfam senior adviser and author of the report, said in an interview.
Tax reform would go a long way towards funding new commitments to improve schooling and healthcare, she said.
For example, G7-based companies alone avoid about $6 billion a year in taxes due to African governments, more than three times the amount the Ebola-affected countries of Sierra Leone, Liberia, Guinea and Guinea-Bissau need to plug their funding gaps to deliver free primary healthcare, she said.
One quarter of South Africans go to bed hungry each night and a further 25 percent are at risk of missing a meal, said Malcolm Damon, director of Economic Justice Network for southern Africa. Governments need resources to reduce poverty, he said.
"Though it is legal what transnational corporations are doing in transferring profits, the fact is that it is an immoral situation," he said in a telephone interview.
The G7 summit takes place on June 7 and 8 in Bavaria, Germany, and in July world leaders and ministers meet in Addis Ababa to consider how to finance the new development agenda.