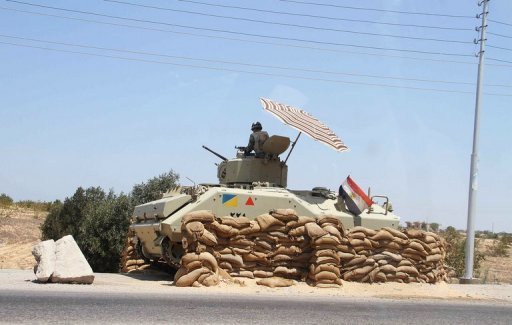 The perpetrators of a deadly attack on an army camp in Rafah that which killed 16 Egyptian soldiers in August, included 40 Palestinian Jihadists, an informed military source told the privately-owned Shorouk newspaper.
He added that sovereign authorities were informed that the Palestinian jihadists entered while troops were occupied with the local security failure.
The source said that the National Security Agency and other sovereign authorities deployed personnel in the Sinai peninsula, at the border and crossings to arrest jihadists, who he said are trying to enter Egypt with Egyptian names. The source said that the forensic medicine department report, which was submitted to military prosecution, said that DNA could not be extracted from bodies of the seven perpetrators during autopsy.
Meanwhile, senior Hamas official Ismail Haniyeh renewed the movement's denial that Hamas members took part in the attack on the checkpoint.
An investigative report published in Al-Ahram Al-Arabi magazine accused figures associated with Hamas of the attack.
President Mohamed Morsy used the crisis to sideline the old leadership of the Supreme Council of the Armed Forces, who he sent to retirement, replacing them with a second rank of officers.
In a phone call with the head of the Wafd Party, Al-Sayyed al-Badawy, Haniyeh said the Palestinian people will never forget sacrifices made and are still being made by Egyptians for the Palestinian cause.
"Egypt's strength, safety and stability is a strength for all the Arab nation. We can never allow its safety and people to be harmed," he added.
Badawy expressed his confidence that Palestinians and Hamas are keen on Egypt's safety, adding that what is reported in media is part of the political conflict in Egypt.
Badawy demanded that media campaigns would not affect the historic relations among the two peoples. "We have one cause, which is liberating Palestine and restoring rights. Nothing should distract us from this objective. Some people wants to create strife to divide the Palestinians and Egyptians," he added.
Edited translation from MENA