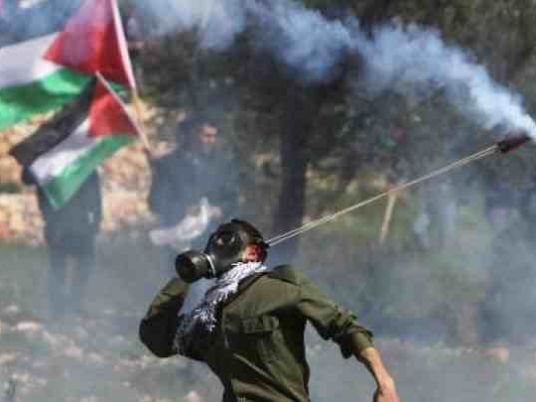 Awni al-Habet, 41, still remembers the eight years he spent in an Israeli prison on charges of belonging to the Fatah movement and the Palestinian resistance.
Habet was smiling when he recounted his story at the "Palestinian Prisoners' Day" that the Palestinian Embassy and the Fatah movement held in Cairo on Sunday.
He said that he was arrested in 1988 when he was 13 years old. "During the four-month investigation period, I was tortured to confess, but I did not," he said. "Then they gave me a life sentence when another prisoner told on me."
He said they had three torture methods. "The 'ghost' method makes you sit tied in the sun for hours, the 'fridge' method puts you in very cold then very hot temperatures and the 'grave' method buries you tied in a hole," he said.
Habet was released in a prisoner swap deal in 1996, after which he continued his high school and university education. Then he came to Egypt to do his master's degree.
The Palestinian Prisoners' Day is held every year on April 17 to support the families of prisoners. "We salute more than 6,500 Palestinian prisoners languishing unjustly behind bars," said Palestinian Ambassador Gamal Al-Shobaki.
Samih Borzok, the regional representative of the Fatah movement in Cairo, said that despite the torture and oppression, those prisoners come out to be rebels, leaders, teachers and novelists of prison literature.
Edited translation from Al-Masry Al-Youm