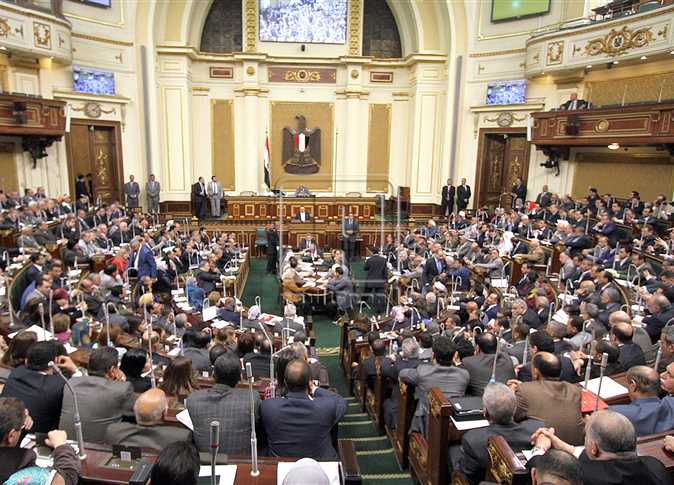 The House of Representatives approved on Sunday a new draft law regulating press and media, and referred it over to the State Council.
Before the final approval of the law, a number of MPs objected to distribution of the draft law's report prepared by the Information Committee immediately before the plenary session, which did not enable them to examine the report properly.
Article 19 of the bill states that any newspaper, media outlet or website is prohibited from publishing or broadcasting false news and encouraging or inciting, violence, hatred, discrimination between citizens, calling for racism or intolerance and violation of the law. It also prohibits slander or insult to religions.
The article also applies to personal blogs or social media accounts with more than 5,000 followers.
Parliament Speaker Ali Abdel Aal said that the Information Committee has committed itself to taking the opinions of the three media bodies, namely the Supreme Council for Media Regulation, the National Media Authority and the National Press Authority.
It also took the opinions of the Journalists Syndicate, Media Personnel Syndicate, the Media Industry Chamber, and the National Telecommunications Regulatory Authority, he added.
Chairman of the Information Committee Osama Heikal said that they held 39 meetings to discuss the draft law.
MP Talaat Khalil criticized the presentation of the draft law in the agenda appendix of the plenary session, saying: "There are ambiguous articles that may undermine the freedom of opinion and expression, and there are some articles in the bill that are not generally consistent with the philosophy of law."
MP Ahmed Tantawy agreed with Khalil, adding that he was surprised by the draft law being listed in the appendix of the agenda of the session. He stated that there is a need to issue a law on the free circulation of information, and said he would decide on the bill after studying its articles.
MP Diaa Dawoud asked to postpone the discussion of the bill for another session, so that the other MPs can study it better. Abdel Aal responded by saying that the bill had already been widely discussed two years ago in the parliament by all concerned parties.
MP Mostafa Bakry said that the bill balances between freedom and responsibility, describing it as historical.
Abdel Aal stated there was no need to postpone discussion of the draft law, as it could take several days.
Edited translation from Al-Masry Al-Youm