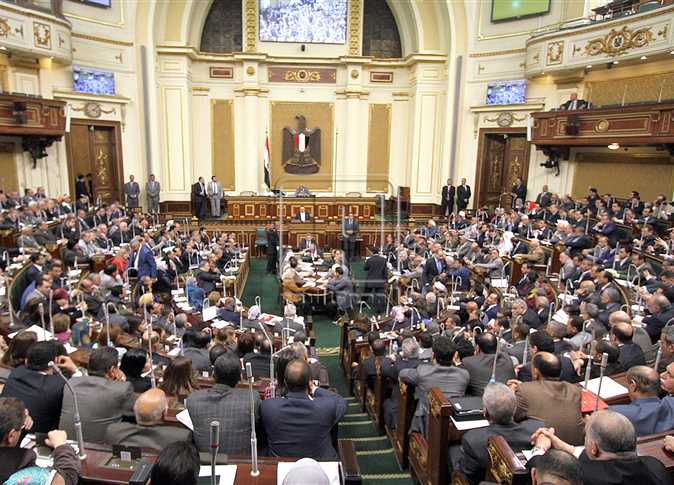 A member of the Defense and National Security Committee in the House of Representatives Yahya al-Kedwany stressed that the parliament did not discuss any laws submitted, whether by the government or any member, suggesting to remove the religion field from ID cards.
Regarding images circulating online of national ID cards and passports without the religion field, Kedwany said the parliament has no knowledge of these and are likely fabricated.
Such a decision requires a change in the Civil Status Law #143 of 1994, which would have been presented to the relevant committees of the parliament for discussion, he stressed.
And Emad Khalil, a member of the Religious Committee in the House of Representatives, also said that the committee did not discuss any draft law in this regard.
Human rights lawyer Ahmed Gomaa said that while the removal of religion from ID cards could help lessen discrimination, the implementation of this step needs to be reviewed and structured for all daily administrative procedures, such as birth registration, marriage and divorce, and issuing death and inheritance certificates.
Religion is an important matter in these official procedures, he stressed, and so removing the religion field without reviewing these procedures will be disruptive.
Gomaa added that the constitution gave positive discrimination to groups on the basis of religion, so removing the religion field from the ID card without reviewing the procedures would threaten this positive discrimination.
Social media users shared photos purportedly showing a national ID and passport with the nationality, job and marital status fields in Arabic and English, but no section for religion. The images sparked debate, with one side feeling that the field should be left out as it would prevent discrimination, while others felt it should have remained.
Parliament member Ismail Nasr Eddin back in 2018 had presented to parliament a bill to remove the religion field from the national ID card.
Eddin set his draft on the text of Article 53 of the Constitution, which stipulates that citizens are equal before the law and there is no discrimination between them for reasons, including religion or belief, and this article obliges the state to take measures to eliminate all forms of discrimination and organize the establishment of an independent commission for this purpose.
Edited translation from Al-Masry Al-Youm