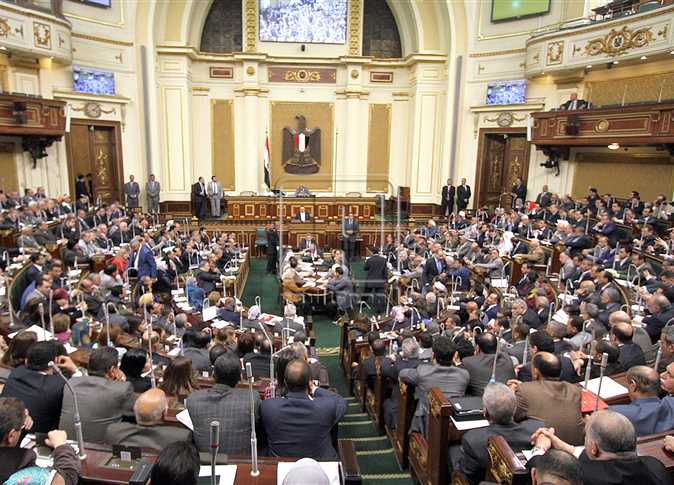 Parliamentary sources said they do not expect the House of Representatives will discuss any amendments to the Constitution during the current year, adding that the General Secretariat of the parliament has not received any requests to amend the Constitution.
The sources described the reports on the amendment of the presidential term as merely personal and individual suggestions.
MP Mostafa Bakry, member of the Legislative Committee of the Parliament, said that talk of modifying the term is not in the interest of the country, pointing out that President Abdel Fattah al-Sisi had previously confirmed that he did not wish to extend his term of office.
"I hope that all of those who talk about amending the Constitution will stop it, and in no case should anyone from now demand the extension of the term of office of the president, especially as this will cause many crises and problems. I hope that the president will reject all these attempts which abort the struggle of the Egyptian people over the past years," Bakry told Al-Masry Al-Youm.
MP Osama Heikal, head of the Culture and Information Committee, said he had no information that Egypt was about to make constitutional amendments to extend the term of the president, describing the idea as mere speculation.
Egypt needs the parliament to focus on economic reforms and not constitutional amendments, and to review borrowing and deal with it differently, Heikal added.
Egypt also needs monetary reform, so the House of Representatives should rather discuss these matters instead, he added.
Parliament member, Esmail Nasr al-Din, backed down last week from requests to extend the presidential period from four years to six years, saying that the change won't apply to President Abdel-Fattah el-Sissi's current four-year term.
Sisi has ten months left in his first term in office, and according to Egypt's constitution, he is only allowed another four year term. Any amendment to the relevant clause in the 2014 charter must be approved in a nationwide referendum.
Nasr al-Din said, in comments published in Al-Shorouk, that the proposed amendment would only apply to the next president.
His proposal, first made several months ago, was suspended and then renewed earlier this month and has been backed by the parliament's largest pro-government bloc.
However, it was also opposed by political commentators and politicians, who consider it a violation to Egypt's 2014 constitution.
A number of party members collected signatures for a petition rejecting the proposed draft law, more than 40 political figures signed.
According to an official statement released from Nasr al-Din earlier this month, the suggested draft law will extend the presidential term in order to give the president ample time to execute plans.
The statement noted that it is vital nowadays to put radical amendments on the current constitution, as its articles were drafted under circumstances that are completely different than the current situation in Egypt.
Edited Translation from Al-Masry Al-Youm