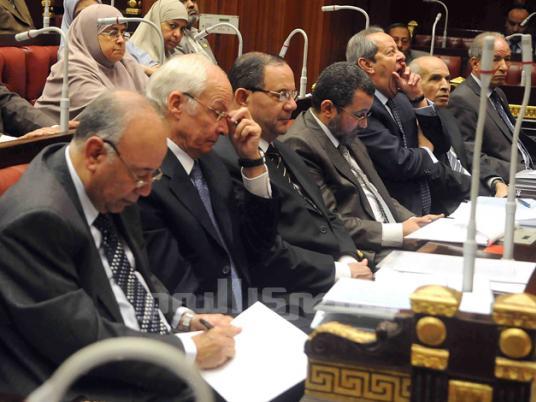 Parliamentary Affairs Minister Mohamed Mahsoub has resigned from Prime Minister Hesham Qandil's Cabinet, he announced on Thursday.
Mahsoub said he submitted his resignation due to "policies which contradict my personal convictions, and which I do not see as reflecting our people's aspirations after the revolution."
"Among these policies, for example, is the issue of recovering looted funds," Mahsoub said in the letter given to President Mohamed Morsy.
Mahsoub said in his letter that he had proposed a project to address this issue over three months ago but no action was taken, as it remains in the hands of the judicial committee formed by the Supreme Council of the Armed Forces.
The committee has not made any significant achievements in resolving this problem, Mahsoub claimed, meaning that Egypt may lose the right to recover these funds. This also causes the nation to lose its "prestige" before the nations that received those funds, and to lose credibility with its own people, he argued.
Mahsoub said he would seize this moment of change amid celebrations for the approval of the new Constitution to submit his resignation, wishing both the president and the Cabinet success in working for the interests of Egypt.
Edited translation from Al-Masry Al-Youm