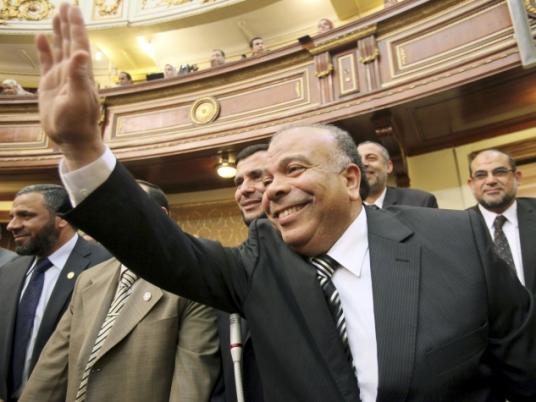 The People's Assembly Proposals and Complaints Committee will consider a draft law to establish a government authority to fight corruption.
Composed of 22 articles, the draft law proposes that the authority be completely independent from other state institutions, but administratively affiliated to People's Assembly.
People's Assembly Speaker Saad al-Katatny submitted the draft law, which was submitted by MP Yasser al-Qady.
According to Qady, the draft law aims to fight corruption, which he said had spread widely under the Mubarak regime. He noted that Egypt is partner to an international agreement for fighting corruption, under which governments are supposed to establish national authorities for that purpose.
The Administrative Control Authority, established in 1964 as an independent body affiliated with the prime minister, is responsible for "fighting corruption in the government, the public business sector and the private sector that accomplishes public work by [sic] exercising all types of control (financial, administrative, technical and criminal)."
The newly proposed authority would be the first such Egyptian authority affiliated with Parliament.
The authority would be tasked with fighting all forms of financial and administrative corruption through investigations, collecting information and evidence. It would also have the right to obtain information related to crimes from all state institutions.
According to the proposal, the authority would have the right to perform its duties on its own accord or in response to complaints filed by any person or authority. If any complaint is proven to have malicious intent, the person who filed it would be transferred to judicial authorities.
In addition, authority members would be banned from joining any political parties or creating policy while working for the body.
The draft law includes penalties that would be imposed on committee members if they violate their duties.
Edited translation from MENA