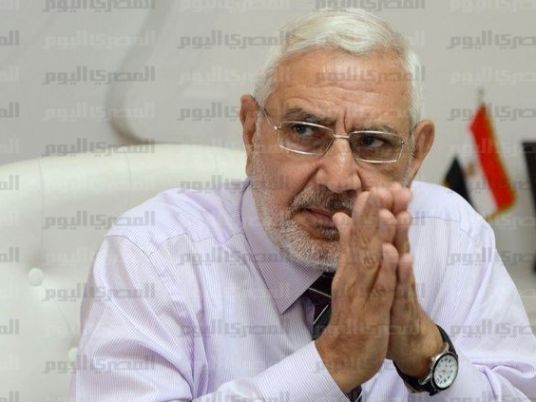 The Misr Al-Qawia Party has condemned a visit by Egypt's Coptic Pope to Jerusalem on Thursday as a violation of "popular consensus against the normalization of relations with Israel".
The visit by Pope Tawadros II "opens the door for passiveness towards the de facto policy adopted by the Zionist entity since it usurped the lands of Palestine," said a statement by the party founded in 2012 by former presidential runner and dissident Muslim Brotherhood leader Abdel Moneim Abouel Fotouh.
Tawadros is attending the funeral of Bishop Abraham, Archbishop of Jerusalem and the Near East, who died on Wednesday. He is heading a delegation of eight senior church clerics. Tawadros will lead funeral ceremonies for the late archbishop on Saturday.
Tawadros' visit is the first by a head of the Egyptian Church since 1967 when his predecessor, late Pope Shenouda III, imposed a ban on visiting the holy city while it is under Israeli occupation.
"As Egyptians, of all religious and political affiliations, we used to be proud of the Coptic Orthodox Church's stances against all forms of normalization with the Zionist entity since the signing of the Camp David treaty," the party said in its statement. "We viewed Pope Shenouda III's insistence not to visit Jerusalem, except in the company of the Grand Sheikh of Al-Azhar, as evidence of a unified popular stance."
The party said it condemned the visit as a violation of that consensus.
Edited translation from Al-Masry Al-Youm