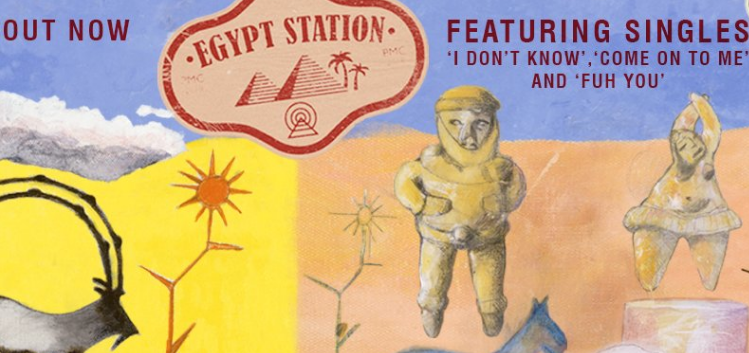 Legendary singer-songwriter Paul McCartney has named his new single album "Egypt Station", featuring the Pyramids and other Egyptian imagery on the album's cover.
The rock and pop album is McCartney's first since 2013, and ranked second among the best-selling albums in September's first week, according to US magazine The Billboard.
McCartney's explanation of the title and theme were posted to his official website. "I liked the words 'Egypt Station.' It reminded me of the 'album' albums we used to make."
"'Egypt Station' starts off at the station on the first song and then each song is like a different station. So it gave us some idea to base all the songs around that. I think of it as a dream location that the music emanates from."
The artist posted the hashtag "#EgyptStation" on Twitter, encouraging his fans to post questions about the album.
Egyptian fans called on McCartney to organize a concert in Egypt, given the album's name.
Paul McCartney is best-known as the former singer, songwriter and bassist of The Beatles, arguably the most influential and widely-recognized band in the history of modern music.
Since the group's disbanding in 1970, McCartney has pursued a lively solo career, collaborating with modern-day stars such as Rihanna and Kanye West.
Edited translation from Al-Masry Al-Youm.