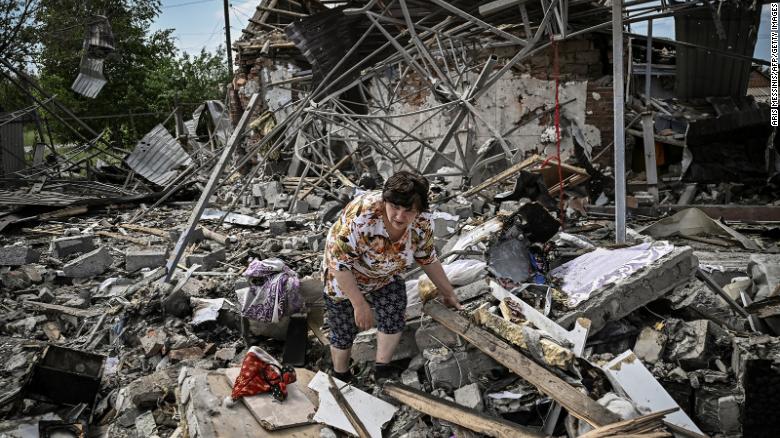 The Russian barrage has continued on the eastern city of Lysychansk, according to Serhii Hayday, the head of Luhansk's region military administration.
"People dream of at least half an hour of silence, but the occupiers do not stop firing from all available weapons," Hayday said, giving a sense of what life is like in the beleaguered city.
In a Thursday morning update on the fate of the city, he said that Russian forces had destroyed the police headquarters and had begun targeting the oil refinery in the city. Russian attacks on the refinery continued on to Thursday morning.
He added that the body of a woman was found in a basement of a house that was also hit.
On Wednesday, Hayday reported that "around 15,000 people" still remained in the besieged city, despite being urged to evacuate over the past few weeks. Now, he says it is harder for people to leave.
"Now the density of fire is so strong. So much that we can only put 30 people on a bus," he said.