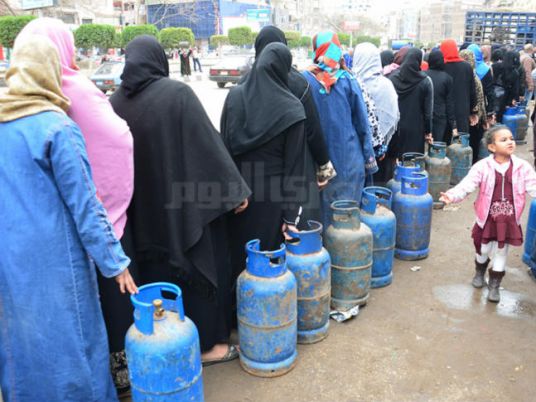 The Petroleum Ministry does not currently have a strategic stock of gas cylinders to meet the needs of the people, said Petroleum Ministry spokesperson Hamdy Abdel Aziz.
Abdel Aziz told the Al-Hayat Al-Youm program in a phone-in interview on Wednesday evening that the recent wave of bad weather in Egypt resulted in port closures. This in turn led to the suspension of gas shipments, which prompted the ministry to use their strategic reserve of cylinders.
The crisis in butane gas cylinders has been a repeated occurrence in different governorates around the country for years, forcing citizens to queue in long lines for hours in front of warehouses and causing violent outbreaks among the people.