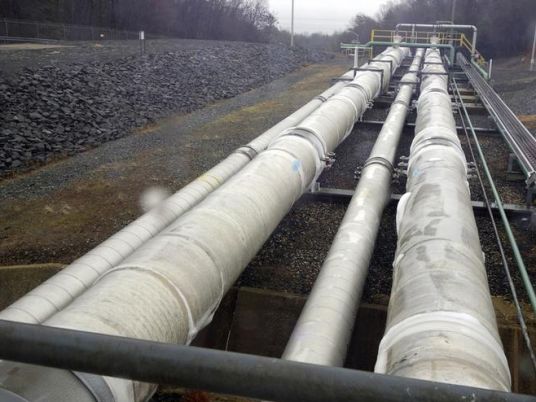 Petroleum Minister Sherif Ismail has said that signing more agreements on excavation tops the sector priorities, adding that new tenders on excavating the Suez Gulf, Western Desert and Mediterranean areas will be offered before end of the year.
Future of gas in Egypt depends on widening the excavation at the middle and deep layers under the Mediterranean, the minister added referring to possibilities of finding gas at such layers.
During a tour within oilfields of Belayim Petroleum Company in Port Said, Ismail added that the ministry revises agreements on excavation at deep water and is mulling increase of gas price to the foreign partner due to increase of excavation costs, which will encourage the partner on widening its work at these areas.
Ismail disclosed three new projects that will add up to gas production in al-Borollos area. He also pointed out to 21 agreements that were signed recently at areas of the Suez Gulf and Western Desert.
The minister indicated that the petroleum authority pays the foreign partners' dues.
Meanwhile, Mahfouz al-Bouny, vice-chief of the Egyptian Natural Gas Holding Company (EGAS), revealed discovering 536 trillion cubic feet of unconventional gas stock at eastern and western deserts, 100 trillion cubic feet of which are extractable and is being worked on by companies at areas of abu al-Gharadiq and Badr Eddin in the Western Desert and other areas in the Eastern Desert.
Edited translation from Al-Masry Al-Youm