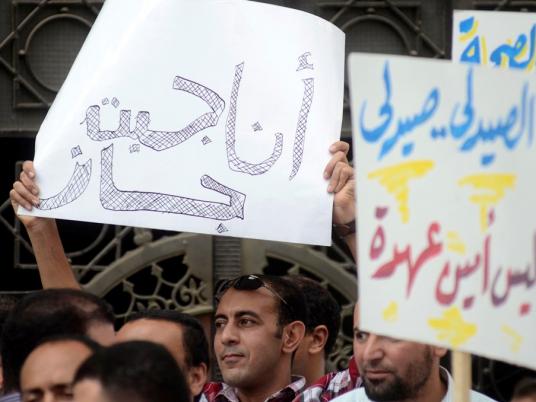 Pharmacists Syndicate on Saturday called for an urgent meeting on Monday after the presidency's two weeks grace to solve their crisis ended with no solution.
Pharmacists have delayed a planned strike for two weeks in January 14 over decreasing their profit margin in drugs. They said the delay came after a presidency promise to solve the crisis.
Pharmacists called for the strike to protest their profit margins being cut to 18 percent of drug prices, down from 25 percent. This percentage is given to the pharmacies by pharmaceutical companies.
They say the ministry neglected their demands during its negotiations with pharmaceutical companies over drug prices, which resulted in the decision to raise prices by 15 percent for locally-produced drugs and 20 percent for imported drugs.
Daqahlia Pharmacists Syndicate Chairman Saeed Shamaa said the ultimatum was given to the Health Ministry, after the presidency intervened to mediate.
In statements to Al-Masry Al-Youm, Shamaa said he rejects messing up with the destiny of their profession, and provocative dealing with pharmacists.
He demanded the establishment of a higher council for manging all issues related to drugs, to manage the affairs of the profession of pharmacy, so it is not run randomly according to the Heath Minister's wishes.
Edited translation from Al-Masry Al-Youm