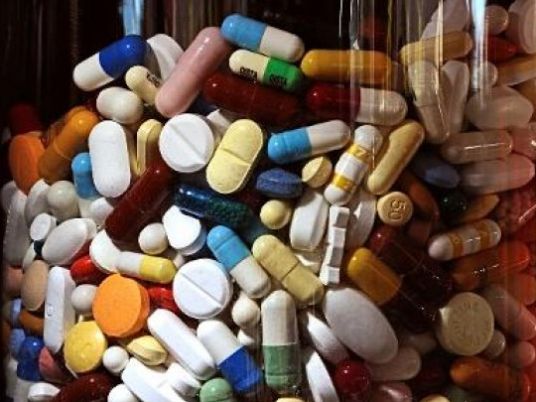 The Pharmacists Syndicate said Monday that the strike scheduled to begin February 12, will remain in place until a decision by the general assembly is issued.
The strike is to be upheld by all pharmacies nationwide, in protest over what the syndicate considers "abusive actions" by the Ministry of Health, saying it will not comply with decisions that harm the interests of its members.
The syndicate board and various board branches throughout the governorates decided in Sunday's meeting to call on pharmacies to abstain from buying drugs from pharmaceutical companies at the new higher prices set by the Health Ministry, and to buy instead with the old prices.
A statement issued after the meeting Sunday called for maintaining the profit margins of pharmacists at no less than 23 percent for locally produced drugs and 15 percent for imported drugs, in accordance with previous ministerial decisions.
They called for increasing the ratio to 25 percent and 18 percent when re-pricing medications within 3 to 6 months.
The statement also demanded obliging pharmaceutical companies to receive expired drugs from pharmacies, and rejected the ministry's proposed categorization of drugs into 'basic' and 'non-basic' types.
The statement set February 10 as a deadline for the ministry to respond to the syndicate's demands.
The syndicate board also called for a protest on February 5 at the headquarters of the Ministry of Health.
Edited translation from Al-Masry Al-Youm